The Cult Of Me's February Short Fiction Contest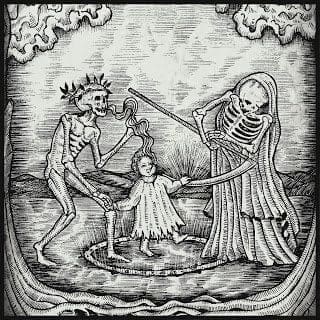 Deadline: February 21st 2016
Prizes: First prize is a £50 Amazon gift card or PayPal prize, Second prize is a £20 Amazon gift card or PayPal prize, Third prize is a £10 Amazon gift card or PayPal prize
"Of Man's first disobedience, and the fruit of that Forbidden Tree, whose mortal taste brought Death into the world […]" – John Milton/Excerpt from Paradise Lost.
Sometimes I have to hunt high and low for the monthly short fiction contest image and sometimes it finds me. This month's Paradise Lost image sees the return of the wonderfully talented Luciana Nedelea. This image will soon be released as a new t-shirt and poster design on the Old Ones Productions store. If you're not familiar with that venture of mine then visit the store here:
http://oldonesproductions.com/
As always the stories can be of any genre. They just have to be inspired by this month's image and no more than 500 words.
Entry to the contest remains free and there are prizes for the three winners. I will also feature any of the stories that don't win but I believe are worth showcasing on this blog.
First prize is a £50 Amazon gift card or PayPal prize
Second prize is a £20 Amazon gift card or PayPal prize
Third prize is a £10 Amazon gift card or PayPal prize
The money for the prizes come out of my own pocket, although I do make a little from advertising on this blog. So if you see something of interest then feel free to click on the links and purchase away! If you haven't tried my books yet then check them out at the top of the page, as well as buying a good read you'll be helping this contest.
Please make sure to check your story for typos before submitting. I don't mind a few errors, but my enjoyment of a story is diminished if I have to wade through too many.
I'll post the winning entries by March 1st 2016.
As with everything in life there are a few rules:
Only one entry per person.
The story must not be longer than 500 words.
Closing date for submissions is February 21st 2016.
By submitting the story you grant me a non-exclusive license to post the story on this blog. I do request that I post it here first.
You also grant me a one time non-exclusive license to include the story in an e-book release.
The judge's decision is final.
Head over to the page below to enter! Entree form is at the bottom of the page:
Via: The Cult Of Me.
About the Author
Latest Posts
Stuart Conover is a father, husband, published author, blogger, geek, entrepreneur, horror fanatic, and runs a few websites including Horror Tree!