Taking Submissions: Zombiefied II – The Second Time Around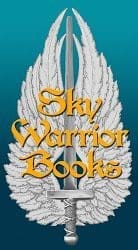 Deadline: May 15th 2014
Payment: author share divided equally among the authors. We pay twice a year.
At Sky Warrior Books, we're not above…well, anything. Hence, we love zombies. And we especially love Zombies the Second Time Around. And we already know you love Zombies – please refer to our popular Zombiefied – An Anthology of All Things Zombie for proof. So, send us your best work on zombies, original or reprint (must have the rights), of stories 500 to 7000 words in length. Can be fiction, nonfiction, or poetry. Sure, we'll take standard horror and dark fantasy, but you can be creative. Zombies in space, zombiefied critters, zombie love stories (uh, no erotica), fantasy zombies, steampunk zombies, zombie humor, zombies on toast…well, you get the idea.
Payment
Payment is author share divided equally among the authors. We pay twice a year.
Deadline
Our deadline is May 15th, 2014. We're planning on the e-book coming out in October 2014, just in time for Halloween, and Christmas/Yule/Solstice/Kwanza/Hanukah/Winter Holidays/Did we miss anything? Please note we are not opening to receive submissions until December 15th – so please don't submit prior to that date.
How to Submit or The Nitty-Gritty
We accept RTF files via e-mail only to the publisher at [email protected]. Put the words: ZOMBIEFIED II SUBMISSION in the subject line with the title of your piece. Send us a virus and we will never accept anything from you again. Double spaced manuscript in Times New Roman or some other pretty font (not Courier!). Use italics, not underlines. Have your contact information on the manuscript including your email address. Let us know if this is a reprint and from where. Again, be sure you have the rights to reprint – we won't chase down permissions. Fiction, nonfiction, humor, science fiction, fantasy, horror, dark fantasy, urban fantasy, etc. MUST HAVE ZOMBIES IN IT. 500 to 7000 words (actual). Poetry may be less, but must be high quality. Be sure to send us a manuscript free from spelling/grammar errors.
Visit our website at www.skywarriorbooks.com.
About the Author
Latest Posts
Stuart Conover is a father, husband, published author, blogger, geek, entrepreneur, horror fanatic, and runs a few websites including Horror Tree!