Taking Submissions: Under a Dark Sign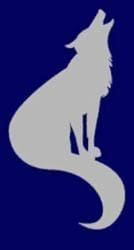 Deadline: June 15th, 2015
Payment: $5 a story, plus a share of royalties.
With a hearty mwaa haaa haaa and a swagger….we're looking for villains. Dress them in black or tie dye or frilly pink
tulle, but these villains need to be seriously bad.
We are looking for tales of truly badass dark lords and ladies. We're not talking about the guys who stand around
monologueing to let the hero win. We're talking smart dark lords who don't keep incompetent minions around. Comedy is
completely acceptable, as long as it doesn't detract from the villain's ability to be a total badass.
Genres include:  Science fiction, Fantasy, Steampunk, Cyberpunk, Weird West, Romance, Alternate History
Reprints are acceptable
Multiple submissions are acceptable, but please wait until we have given a decision on the first story before you submit the
second.
Simultaneous submission are okay. If you learn you are accepted elsewhere, please let us know as soon as possible.
Poetry and art are acceptable. Payment for these will be the same as for the stories.
Story length is up to 7,000 words
What we don't want:
No fanfic. Characters must be of your own invention. Keep it PG-13. Swearing and violence are encouraged, but keep it
within limits that a teen could read.
No erotica.
Document Formatting:
Submissions should be formatted in standard manuscript formatting: double-spaced, 12 point Courier or Times New
Roman font, with indentations for paragraphs. Any improperly-formatted manuscripts will be rejected.
File Format:
We accept .rtf or .doc files only. Send to the publisher, WolfSinger Publications at [email protected] .
Title your email:  DARK LORDS AND LADIES (Name of your Story)
If you ever send us a virus, we will never accept a submission from you again.
Submission Period:
March 15 to June 15, 2015. Submissions sent prior to this time will be returned. Nothing will be accepted after the
submission period is over.
Payment:
Payment is $5 a story, plus a share of royalties.
Release Date:
October 31, 201
5
Via: WolfSinger Publications.
About the Author
Latest Posts
Stuart Conover is a father, husband, published author, blogger, geek, entrepreneur, horror fanatic, and runs a few websites including Horror Tree!