Taking Submissions: The Periodical, Forlorn: Mythos Reborn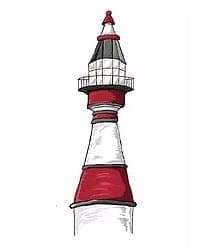 Deadline: July 2nd, 2021
Payment: $15
Theme: Mythos Reborn
Volume I, Issue VI
​
Theme: Mythos Reborn
​
We all know Zeus as king of the Greek panoply of gods and a ruthless tyrant. But we don't know what Zeus did when he wasn't mercilessly pursuing those who defied his will. Maybe he was a great baker. Maybe he liked to sing in the shower.
​
For this issue, we're looking for stories that give us a unique take on mythological figures and characters from all the cultures of the world. Retell a classic tale from a minor character's perspective. Reintroduce us to a story lost to the ages. Or invent your own mythology.
​
Deadline: July 2, 2021
Word Limit: 6,000 words
​
Compensation: flat $15 fee upon publication, plus a digital copy of the magazine (which you're free to share).
​
Format: We will accept short-form fiction any way you want to write it. This can include poetry, flash fiction or short stories.
We're particularly interested in the subversion of form. We don't care about hard and fast rules, so don't worry too much about formatting. If you feel its good, chances are that shines through in the writing. And we want to read it.
​
Genre: Anything that's dark, creepy, weird and just a little off-kilter. We're open to genre fiction, particularly anything related to horror, science-fiction, speculative fiction or weird fiction. But we're also interested in anything that twists or subverts these genres in some unexpected way.
​
Simultaneous submissions: We will accept simultaneous submissions, but please inform us if this applies to you. If a story may be pulled away from us at the last minute, we want to know as this may affect our decision on acceptance.
​
Multiple Submissions: We do not accept multiple submissions.
​
Reprints: We do not accept reprints. We will accept stories that have already been published if they've been dramatically altered in some way. If this is the case, please inform us.
​
Publishing Rights: We claim First North American Serial Rights for all accepted submissions. After publication, rights revert back to the author.
Via: The Periodical, Forlorn.
About the Author
Latest Posts
Stuart Conover is a father, husband, published author, blogger, geek, entrepreneur, horror fanatic, and runs a few websites including Horror Tree!