Taking Submissions: The Perfectly Fine Neighborhood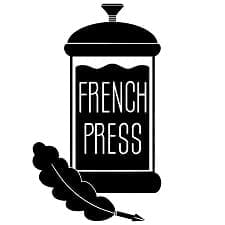 Deadline: July 1st, 2023
Payment: 3 cents per word
Theme: A horror story about ghosts in a world where ghosts are a normal, everyday occurance
A shiver ran down Donna's spine and, even though it was the dead of summer, her breath came out in an icy puff as she exhaled.
"Dammit, Kyle!" Donna shouted, smacking over her shoulder at the ghostly apparition of her brother, who had snuck up behind her. "What are you doing?"
"Just rubbing your shoulders," he replied, exasperated. As he removed his ethereal fingers, her back warmed up again instantly. "You need to relax more, Red."
***
What if ghosts were real? What if they were a part of everyday life? What if they were, in fact, kind of banal? Could you still tell a horror story about them?
We like to think so. In fact, we wrote an entire novel about it. And now we're inviting all of you to scare our pants off with your short stories set in the world of THE PERFECTLY FINE HOUSE.
French Press is delighted to be opening up to our first open call ever, for THE PERFECTLY FINE NEIGHBORHOOD. This open call will round out the entries from our invited authors, modern horror maestros Jeff Strand, Brian Keene, and Candace Nola. We hope to hear from you and all your friends, so please share widely!
The Perfectly Fine Rules:

– Please submit your manuscript between 12:01 am EST on December 19, 2022 and 11:59 pm EST on July 1, 2023.
– Stories should be between roughly 2,500 and 6,000 words.
– Payment will be $0.03 per word.
– Please format all manuscripts in 12 pt Times New Roman font, double spaced, with standard industry headers, etc. When in doubt, follow William Shunn's Modern Manuscript Format.
– Stories must be reasonably classified as horror. Elements of other genres (i.e. dark fantasy, thriller, erotica, etc.) are fine, but explicit pornography and proselytizing religious tracts will not be accepted.
– All stories must take place in the world of THE PERFECTLY FINE HOUSE. This is an alternate reality where the following rules apply:
1. Ghosts are real.
2. Everything that dies, animal or human, leaves behind a ghost which persists eternally. Yes, that means a character could chill out with Julius Caesar and Jimi Hendrix if so desired.
3. Everyone can see ghosts and knows ghosts are real.
4. Only a total crackpot along the lines of a flat earth conspiracy theorist or anti-vaxxer in our own reality would deny the reality of an afterlife.
5. To not see ghosts would be considered a handicap akin to blindness, a lack of sixth sense.
6. Those are the basic, unbreakable rules for this anthology. But for more information on this world, you can read THE PERFECTLY FINE HOUSE.
– We are actively encouraging members of groups who have been traditionally marginalized in publishing to submit to this open call. However, simply being a member of such a group does not guarantee you a slot. Stories will be evaluated solely based on the quality of the writing.
– Our decision about your story will not be affected if you contributed to the Kickstarter for THE PERFECTLY FINE NEIGHBORHOOD. We appreciate your support, but it would be unethical to weigh submissions from backers differently from non-backers.
– This anthology's editors are Kayleigh Marie Edwards, Stephen Kozeniewski, and Wile E. Young. Please address your query e-mail to whichever editor you think would most enjoy your story. Alternatively, you can roll a six-sided die and choose Kayleigh upon a 1 or 2, Stephen upon a 3 or 4, or Wile E. upon a 5 or 6.
– Please format your submission query e-mail in roughly this manner:
To: frenchpresspub (at) hotmail (dot) com
Subj: TPFA – Carnacki – "The Perfectly Fine House on the Borderland"
Dear Kayleigh, Stephen, or Wile E.,
Please see attached my story "The Perfectly Fine House on the Borderland," complete at 4,000 words, for consideration for inclusion in THE PERFECTLY FINE NEIGHBORHOOD.
If I am a member of a group traditionally underrepresented in publishing, here is a little information about that.
Thank you for your time and consideration.
Very Respectfully,
William Hope Hodgson (writing as Thomas Carnacki)
Phone Number
Mailing Address
– Please do not respond if you are rejected. As we juggle hundreds (thousands?) of submissions, even a kindly thank you note will quickly become a nuisance. And if you have something more negative to say than "thanks for your consideration," it's best to save that up and unleash it on an unsuspecting volunteer umpire at your child's next pee wee sporting event.
– Remember the most important part of writing: have fun! And thank you for considering submitting to us.
Via: French Press.
About the Author
Latest Posts
Stuart Conover is a father, husband, published author, blogger, geek, entrepreneur, horror fanatic, and runs a few websites including Horror Tree!