Taking Submissions: The Insanity of Astronauts (Barry Malzberg Tribute Anthology)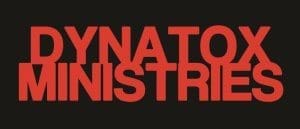 Deadline: September 10th, 2015
Payment: $40 + 1 contributor's copy
This will be a paperback anthology of stories influenced by author Barry Malzberg. We are looking for stories in any genre but they must have an obvious Malzberg-influence.
If you haven't read Malzberg before, read at least three of these books before trying to write something for this anthology:
THE FALLING ASTRONAUTS (1971)
BEYOND APOLLO (1972)
REVELATIONS (1972)
HEROVIT'S WORLD (1973)
THE DESTRUCTION OF THE TEMPLE (1974)
THE SODOM AND GOMORRAH BUSINESS (1974)
GALAXIES (1975)
SCOP (1976)
WORD COUNT: 5k to 10k
FORMAT: Singled-spaced Word .doc
DEADLINE: September 10, 2015
PAYMENT: $40 + 1 contributor's copy
SUBMIT TO: filmynoir (at) live (dot) com with the words INSANITY OF ASTRONAUTSin the subject line.
Via: Dynatox Ministries.
About the Author
Latest Posts
Stuart Conover is a father, husband, published author, blogger, geek, entrepreneur, horror fanatic, and runs a few websites including Horror Tree!