Taking Submissions: The Haunted Zone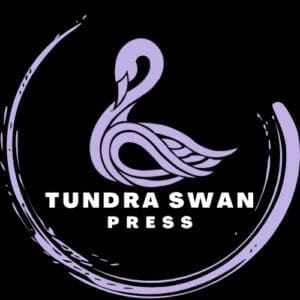 Submission Window: March 16th, 2023 – April 30th, 2023
Payment: 3 cents per word (potentially higher depending on Kickstarter) and a contributors copy
Theme: Hauntings
Note: women military veterans only
A horror anthology written by women military veterans. Submissions will open March 16th for those who identify as a woman and have served in the military. Closing date is April 30, 2023.
Do not send submissions early.
THEME: Hauntings/to be haunted/to haunt. We're not looking for service-related stories, only that haunting be the central theme. Hauntings of a classic horror nature, as well as other types such as psychological, haunted by trauma, life choices, and similar that take the reader into a dark, horror tale. The goal is to highlight excellent talent from women military veterans who are horror writers, not for stories to be focused on the military, although you may include the military in your story if you wish.
Submission Guidelines:
File: .docx or .doc
Format: Modern Shunn https://www.shunn.net/format/story/
Length: Short stories 2,000 to 4,000 words. Poems may be up to 60 lines with no special indenting or other unusual formatting requirements.
Email to: info at tundraswanpress dot com
Submission Subject Line: HauntedZone_StoryTitle
File Name: Please name your manuscript like this: HAUNTED ZONE_StoryTitle_AuthorName
Author Bio: Provide a brief third-person bio—no more than 300 words. Include your author website link if you have one. Include 1-2 sentences about your military service, branch, dates served, etc.
Simultaneous/Multiple/Reprint Submissions?
You may submit simultaneously to other markets, but please notify us right away if the story is accepted elsewhere.
You may send up to two submissions, but only one per category (one short story, one poem).
Original, unpublished stories only. No reprints.
Payment & Rights
Pay: **$0.03/word per accepted submission (minimum). Each author will also receive a contributor copy.
Exclusivity/Reversion of rights: We distribute our anthologies in both paper and eBook formats across multiple retailers. We ask for one year exclusivity post-publication, after which we continue to market the anthology in both print and eBook formats, but you have the right to submit the story elsewhere, publish it yourself, etc., as you wish (except in exclusive-only venues).
**Kickstarter. A kickstarter campaign will run April/early May. If the Kickstarter project is successful, the pay will increase to $0.05/word. The primary goal of Kickstarter is to increase authors' pay to a minimum of $0.05/word for professional rates and garner initial readership. There are two stretch goals in the campaign to increase authors' pay rate beyond $0.05/word.
Publication will be in 2024.
Via: Tunda Swan Press.
About the Author
Latest Posts
Stuart Conover is a father, husband, published author, blogger, geek, entrepreneur, horror fanatic, and runs a few websites including Horror Tree!