Taking Submissions: The Deeps, Issue no. 1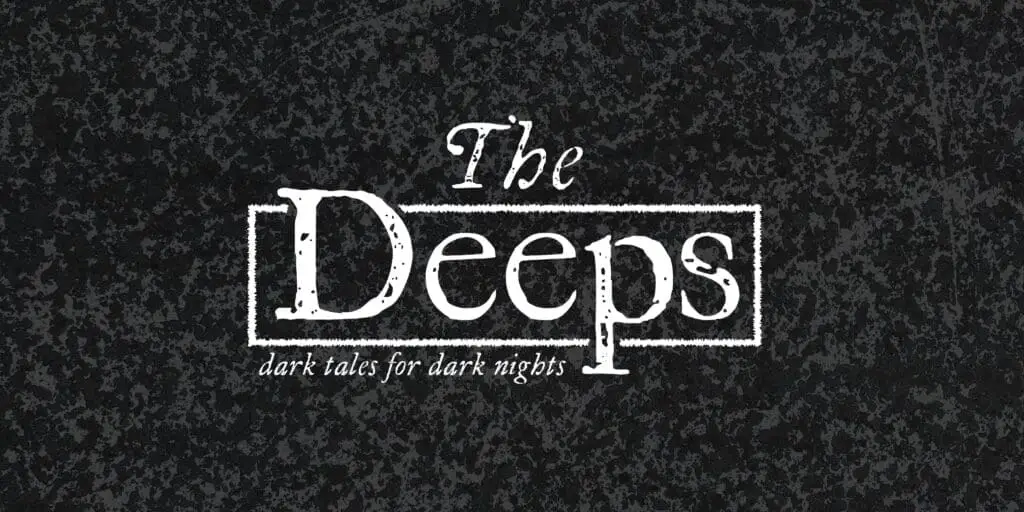 Submission Window: March 1st – 31st, 2023
Payment: 2 contributors' copies and 1 cent per word
Theme: Short fiction and narrative poetry that are horror and horror-adjacent, and particularly well-suited for traditional storytelling.
Opens: March 1, 2023
Closes: March 31, 2023
Before submitting, please read about our magazine so you know our mission and our literary interests. Our list of influences may also give you a sense of the types of work we're looking for.
We accept submissions from creators of every ethnicity, sexuality, gender identity, creed, nationality, ability, and economic background. Further, we encourage submissions from those whose voices are underrepresented or frequently silenced. You are welcome here. Please don't self-reject by not submitting.
Fiction/Poetry
The Deeps seeks to publish pieces of short fiction and narrative poetry that are horror and horror-adjacent, and particularly well-suited for traditional storytelling. We have a special interest in stories that are gothic, folkloric, cosmic, or psychological in nature. Please do not submit works that have been previously released in any format: online, digital, audio, or print. (Distribution on social media and Pateron (etc.) count as online publication.) We are currently not considering reprints, nor are we interested in nonfiction. Please no extreme or erotic horror.
Requirements: Submissions must be no longer that 6,000 words, firm. Simultaneous submissions should be clearly indicated as such in your cover letter; please notify us immediately if your submission is accepted elsewhere. Fiction: no multiple submissions, only one story per submission. Poetry: up to three poems in a single document, the total word count not exceeding 6,000 words.
For accepted submissions we pay 1 cent ($0.01) per word; a minimum of $20 will be paid to each contributor. Each contributor will also receive 2 print copies after publication. We ask for 6-month exclusivity and the first worldwide rights to publish your work in print, digital, and online formats. Copyright remains with the author. A contract will be provided.
Email your submission in Standard Manuscript Format (Shunn format) to [email protected]. Attach your submission as a Word document or .rtf, please no PDFs. We will not consider submissions embedded in the body of the email. The subject line should read: Submission – "[story title]". Include a cover letter in the body of the email.
Cover Art
Spindle House licenses one cover artwork for each issue of The Deeps. We pay $50 for the non-exclusive right to publish the work on our cover; the artist retains all rights to their work.
Submission guidelines for cover art:
The cover will be printed in black and white, so if your style relies heavily on color, it may not be a good fit for us.

We are interested in artwork that fills the viewer with a feeling of haunting apprehension and perhaps a sense of dark adventure. Work that caters to our desired subgeneres (folk, gothic, psychological, cosmic) is a plus.

We also encourage artists to play with our title. The Deeps … of where? of what? of when? (Note: for our first issue, we are explicitly NOT accepting cover art that is nautical/oceanic. We want to establish that our magazine invokes "the deeps" in many senses, not just nautical.)
If you are interested in contributing artwork for the cover of The Deeps, please email us at [email protected] with the subject line: Art Submission. You may attach your art submission(s) as .jpg or .png files. Feel free to submit more than one work. Please include a cover letter.
Thanks!
We look forward to receiving your submission! After submitting, please be patient as we review your submission. Feel free to email us with any questions at any time.
Via: Spindle House Press.
About the Author
Latest Posts
Stuart Conover is a father, husband, published author, blogger, geek, entrepreneur, horror fanatic, and runs a few websites including Horror Tree!