Taking Submissions: The Consultations of Sherlock Holmes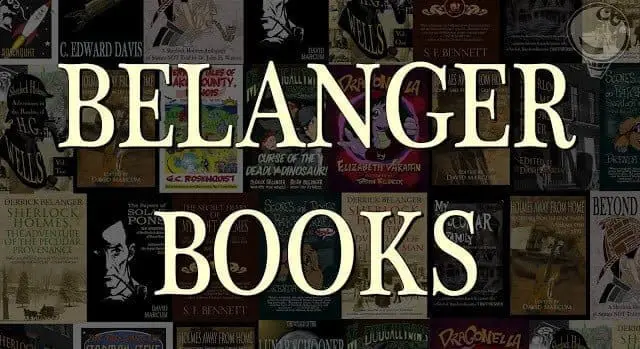 Deadline: September 15th, 2022
Payment: $100 or $50 plus a percentage of the Kickstarter project profits (whichever amount is greater) and a contributor's copy
Theme: Traditional Sherlock Holmes stories that demonstrate Sherlock Holmes's skills as the "consulting detective"
Edited by Ray Riethmeier
Description: A collection of traditional Sherlock Holmes stories that demonstrate Sherlock Holmes's skills as the "consulting detective" that he set out to be, based on the way he first described his profession to Doctor Watson: "Here in London we have lots of Government detectives and lots of private ones. When these fellows are at fault, they come to me, and I manage to put them on the right scent. They lay all the evidence before me, and I am generally able, by the help of my knowledge of the history of crime, to set them straight."

Although we are used to seeing Sherlock Holmes as the brilliant detective who can solve cases from the minutest of clues, Watson tended to recount for his readers only those stories that took Holmes out into the field, where he personally discovered those "trifles" that others would overlook. We rarely have seen examples in which Holmes solves the case entirely from the arm-chair of his sitting-room. This anthology is intended to fill in that gap in Sherlock Holmes's published career. These will be stories in which Holmes serves as the "last resort" for other detectives — both private investigators and those from the official police force — who are in need of Holmes's unique perspective and aid. These adventures could be written from the viewpoint of the other detectives, in which Holmes may figure only toward the end, or the stories might start with the other detectives arriving at Baker Street in order to consult with Sherlock Holmes. The key to these stories, however, is that Holmes does not figure into the mystery as the primary investigator, but he provides the crucial insights that enable his fellow detectives to solve the case, during The Consultations of Sherlock Holmes.
Guidelines: A pastiche from 5,000–10,000 words (with some variance acceptable) that is canonically accurate (i.e., Holmes and Watson should be the Holmes and Watson we encounter in Doyle's writings), in which Sherlock Holmes serves as "the last and highest court of appeal in detection" for his fellow detectives. Authors may make multiple story submissions to the anthology.
Rights: All authors shall retain the rights to their submitted work outside of the anthology and may reprint their submission one year after the anthology's publication date.
Payment: Authors shall receive a payment of $100 or $50 plus a percentage of the Kickstarter project profits (whichever amount is greater) and a paperback copy of the anthology.
Submission: Email submissions in a word document to [email protected] with this subject line:
ATTN: CONSULTATIONS OF SHERLOCK HOLMES
Submission Deadline: September 15, 2022.
Publication Date: Spring 2023
Via: Derrick Belanger's Facebook.
About the Author
Latest Posts
Stuart Conover is a father, husband, published author, blogger, geek, entrepreneur, horror fanatic, and runs a few websites including Horror Tree!