Taking Submissions: Tales from the Lake Volume 5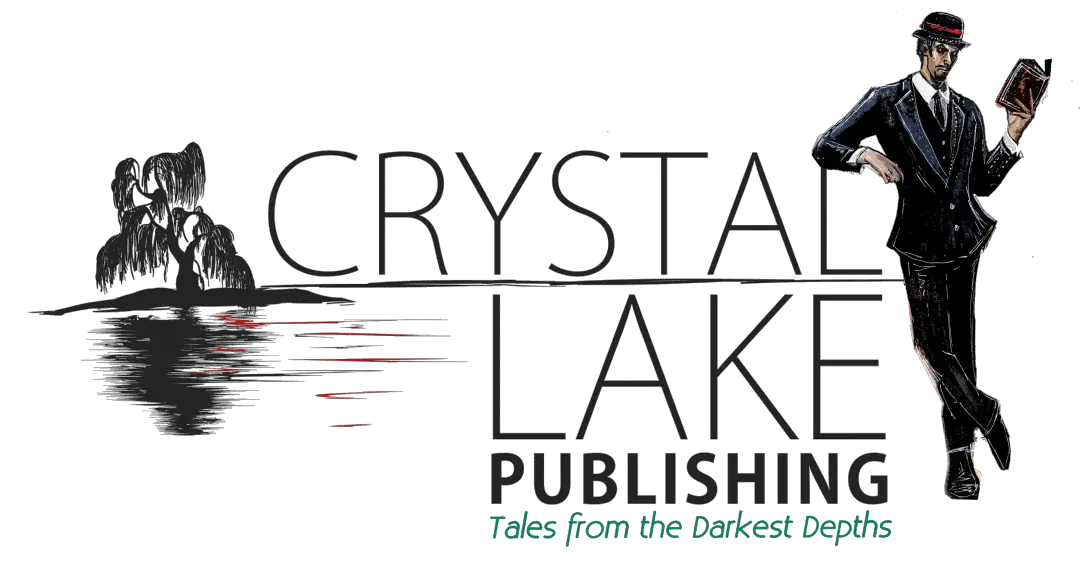 Deadline: December 31st, 2017
Payment: 3 cents per word
Crystal Lake Publishing will be accepting submissions for the non-themed anthology Tales from the Lake Volume 5 from October 1st, 2017 through December 1st, 2017. In previous anthologies we've published Clive Barker, Neil Gaiman, Jack Ketchum, Ramsey Campbell, Elizabeth Massie, Rena Mason, Graham Masterton, Lisa Morton, Kealan Patrick Burke, Damien Angelica Walters, Joe R. Lansdale, Gene O'Neill, and Tim Waggoner.
We can't wait to announce who will be headlining this anthology! One name we can already reveal is the inclusion of a brand new story by Gemma Files.
Tales from the Lake Volume 5 will be edited by Kenneth W. Cain.
WHAT WE'RE LOOKING FOR:
We want stories that haunt the readers for months to come.
We prefer quiet horror and dark fiction with a literary bent. Don't use gore for the sake of grossing us out. Use it sparingly, and only to further the story.
Stories should be no longer than 6000 words, but that doesn't mean the story should use all 6000 words. Use the word count it takes to write YOUR story. The sweet spot will likely be closer to 4000 words.
Ground your stories in the REAL world.
Create believable, three-dimensional characters just as real as your friends and neighbors. The world these characters inhabit should be equally authentic, hitting all the senses.
Originality is important—we don't want your version of someone else's story from yesteryear.
Although our arms are wide open, we're more interested in fiction that reflects the modern. Kelly Link, Karen Russell, Joe Hill, Damien Angelica Walters, and Mercedes M. Yardley are prime examples of current dark fiction writers encapsulating the above in their work.
Quality of the work must be top notch! The authors mentioned above represent the high-water mark we're looking for.
WHAT WE'RE NOT LOOKING FOR:
Stories sent before or after the submission window. These will not be read.
Rape stories or sexual abuse or any explicit abuse toward children or animals is expressly forbidden. This can be mentioned or remembered by your main character, but be subtle.
Stories that are not short horror stories.
Novels or novellas.
Stories with flat worlds.
Stories about serial killers.
Stories about zombies, vampires, werewolves or ghosts need to bring something new to the table. You must have a unique premise.
To avoid too many writers writing about lakes, please keep in mind this is a non-themed anthology.
PAYMENT:
For this anthology we are paying 3 cents (USD) per word up to 6000 words via PayPal.
REPRINTS:
We DO NOT accept reprints.
Simultaneous/multiple submissions:
We prefer you do not submit your story elsewhere while it's being considered by us, especially if it's been shortlisted. No multiple submissions, either. You get one shot. Make it count.
RESPONSE TIME:
For the most part, acceptances will not go out until some time after the deadline. Rejections and shortlisting notices will go out sooner. Feel free to query if longer than 3 months.
RIGHTS:
We are seeking FIRST world rights, both in print, electronic, and audio forms as well as film rights for an exclusive period of 1 year and then non-exclusive after that.
FORMATTING:
Submit your manuscript in Shunn Format (http://www.shunn.net/format/story.html) as a .doc or .docx attachment. Keep your cover letter brief, but relay any pertinent information. You should also include a short bio. Subject of your email should start with SUBMISSION and then the title of your story.
Please email your submission to: [email protected]
To make sure you don't miss out on any further announcements, join our mailing list and/or follow us on Facebook & Twitter.
Remember, submissions only open on the first of October. Early submissions will not be accepted. Until then, it won't be the worst idea to familiarize yourself with the series (Vol.4, edited by Ben Eads, will be out in October):
Via: Crystal Lake Publications.
About the Author
Latest Posts
Stuart Conover is a father, husband, published author, blogger, geek, entrepreneur, horror fanatic, and runs a few websites including Horror Tree!