Taking Submissions: Stygian Abyss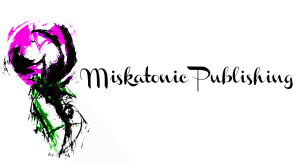 Deadline: October 24th, 2014
Payment: Exposure and Royalties. $20 per story.
Flash fiction & Short Stories (1,000 – 1,400 words).
Poetry and re-prints will also be considered.
Witness the horrific, unknown things from beyond time…
This anthology is a celebration of H.P. Lovecraft themed stories. Other than that,
feel free to be creative.
Dark fairy tales, bizarre, horror, surrealism, dark science-fiction and steam punk.
Submission guidelines:
Deadline for submissions – October 24th, 2014 – or until full.
Word Count: 1,000 – 1,600 words.
Please submit your manuscript as a *.rtf, *.doc or *.docx file (all other formats
will automatically be rejected. Contact me prior to submitting if this presents an
issue for you.)
No headers, footers or page numbers.
Please check grammar. PLEASE!!!
Upon acceptance into the anthology, you agree that Miskatonic Press holds exclusive
publishing rights for six months from the date of publication; after that date has
passed, all intellectual property rights revert to the author with the proviso that
Miskatonic Press retains distribution rights in the format of the contracted
anthology.
This title will be available as an e-book and eventually trade quality paperback.
Michael Porter will be presiding over this anthology.
Email your submission as an attachment to: [email protected]
The email subject line must read "SUBMISSION – ABYSS – 'your story title'" or your
submission will not be considered for this anthology.
Successful applicants will be notified before the deadline has expired.
Via: Miskatonic Press.
About the Author
Latest Posts
Stuart Conover is a father, husband, published author, blogger, geek, entrepreneur, horror fanatic, and runs a few websites including Horror Tree!