Taking Submissions: Splatterlands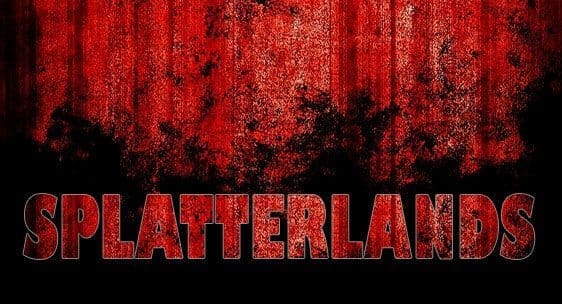 Deadline: December 21, 2012
Payment: Flat Fee of $100 for each Accepted Manuscript (As this is an anthology payment may be incorrect here.)
The Splatterpunk Revolution is alive and well at Grey Matter Press.
For our upcoming anthology 'Splatterlands,' we are looking for the loudest voices working in the genre of Splatterpunk fiction today. If you consider your work to be "hyperintensive horror without limitation," then 'Splatterlands' may be for you. If you were weaned on fiction from the masters of Splatter, such as Clive Barker, Joe Lansdale, Poppy Z. Brite, Robert McCammon and more, we definitely want to hear from you.
As with each of our upcoming anthologies, it isn't our intention to limit the creativity or our authors by establishing specific themes for each of the collections. Preferring instead to let each writer's words speak for themselves in an effort to uncover the best and brightest new voices working in the field today. 'Splatterlands' is intended to celebrate this creativity, without limitations.
If you feel your work can help us bring Splatterpunk back, we want to hear from you. Please review our Submissions Guidelines below, and contact us with any questions.
*'Splatterlands' is a working title. Grey Matter Press reserves the right to change the title as necessary.
GUIDELINES FOR SUBMISSIONS
Word Count: 3,000 – 10,000 words
Deadline: December 21, 2012
Payment: Flat Fee of $100 for each Accepted Manuscript
Formats: *.doc, *.docx, *.txt, *.rtf
Contact Address: [email protected]
Acceptable File Formats: Grey Matter Press wants to make your submission process easy and painless. We accept manuscripts that are *.doc, *.docx or .txt file formats. If you have any questions about the formatting of your manuscript, feel free to contact us directly at [email protected]
Digital Submissions: Unfortunately, we cannot accept manuscripts of previously published pieces. Only previously unpublished work will be accepted. We will accept your submission via email at [email protected]. Subject lines should contain name of Anthology and the title of the story being submitted. (ex: SPLATTERLANDS – 'Title of Story.'
Font Usage and General Formatting: We request that all files be submitted double-spaced, using either Arial or Times New Roman 12 point font. Please do not indent new paragraphs, but instead separate paragraphs with a double hard return. Page margins should be no less than .5 inch on all borders.
Distribution: Upon acceptance into our anthologies, Grey Matter Press will hold all exclusive publishing rights for the period defined within author contract (generally 12-24 months). At the end of that term, intellectual property rights will revert to the original author, with Grey Matter Press retaining distribution rights for the format(s) originally contracted.
Contributor Copies: All contributors whose work is accepted and published in the anthology will, in the case of digital publishing, receive a digital copy of the complete anthology, and in the case of paperback publishing, will we able to purchase up to 5 copies of the anthology at cost.
[via: Grey Matter Press.]
About the Author
Latest Posts
Stuart Conover is a father, husband, published author, blogger, geek, entrepreneur, horror fanatic, and runs a few websites including Horror Tree!