Taking Submissions: Skullgate Media Presents: Winter Wonders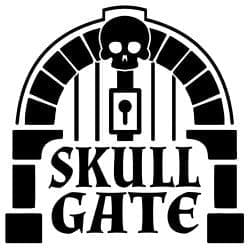 Deadline: May 1st, 2021
Payment: $15 for stories over 5K words and $10 for stories 5K and less
Theme: Winter Wonders
Do you like to cozy up next to a roaring fire during a snowstorm? Does winter bring out the best in you… or the worst? Do you have a story of narrowly escaping an abominable snow beast, or finding romance during a blizzard in an enchanted cabin? Are snow-covered mountains the scenery of fabulous fables… or nightmares? Living snowmen, magical solstices, ice-crusted alien planets, whatever floats your iceberg. We want your stories that include "winter wonders": stories of survival, interstellar adventures, or magical nights. Sci-fi, fantasy, weird-fiction, and everything in between—as long as your story has "winter" and "wonder," we want you to share it with us. The submission window for Skullgate Media Presents: Winter Wonders opens March 1, 2021 and closes May 1, 2021.
A short story matching the theme of "winter wonders" between 3,000-15,000 words. Send your story to:
as an attachment (.docx, .rtf, or google doc files) by May 1st, 2021 10PM EST. We will respond to all submissions regarding whether your piece has been accepted by June 1st, 2021.

If you have any questions before submitting, send them to [email protected].
agraph
We will pay $15 for stories over 5K words and $10 for stories 5K and less. Rights include 6 months exclusive English language rights in all formats (eBook, print, and online). If your piece is accepted, you will be expected to work on revisions with an editor. We do not accept previously published material or "simultaneous submissions" (stories sent at the same time to another publisher). Skullgate Media Presents will consider material submitted by any writer, previously published or not.
Via: Skullgate Media.
Sign up for our Newsletter
Never miss a post from our team by signing up!