Taking Submissions: Sherlock Holmes: A Year of Mystery 1885 & 1886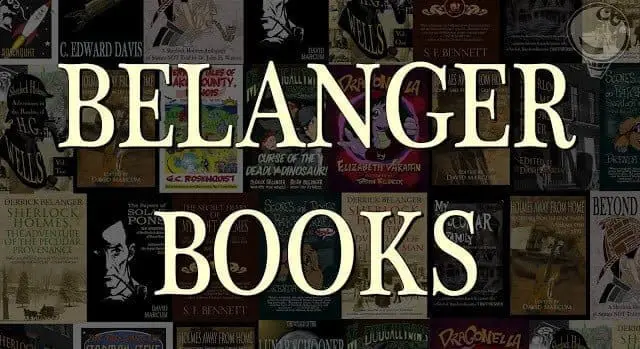 Submission deadline for proposals is March 15th, 2023. Submission deadline for stories is May 31st, 2023.
Payment: Contributors copy, 1.5% net profits from Kickstarter campaign and 3% net profits of first year's sales
Theme: Sherlock Holmes places that take place in 1885 or 1886 that are "strange and interesting cases."
We have two Sherlock Holmes, one Doyle/Holmes, and two weird fiction anthologies that are accepting submissions. See the guidelines below.
Sherlock Holmes: A Year of Mystery 1885 & 1886
Edited by Richard T. Ryan
"When I glance over my notes and records of the Sherlock Holmes cases between the years '82 and '90, I am faced by so many which present strange and interesting features that it is no easy matter to know which to choose and which to leave." – Dr. Watson
Synopsis: Watson mentions that 1885 and 1886 are two of the years with strange and interesting cases, yet the canon contains only a single adventure in 1886 ("The Beryl Coronet") and not one adventure from 1885. What happened during Holmes and Watson's fifth and sixth years in Baker Street? What thrilling mysteries did they solve? Find out in Sherlock Holmes: A Year of Mysteries – 1885 & Sherlock Holmes: A Year of Mysteries – 1886.
Each collection contains a dozen cases, one for each month of the year, from January to December.
Submission Guidelines: Stories must be canonical in nature. Holmes and Watson have fully established their friendship. They should act like they do in the original stories.
Authors interested in participating should first send a synopsis of their adventure and the month of the year they wish it to take place. If your story does not need a specific month (i.e. it takes place in autumn and could be in September, October, or November) please let us know that as well. Once your synopsis has been accepted, you should begin drafting the story.
Please note: We are not following the Baring-Gould timeline. No Constance in this anthology since she wasn't ever mentioned in the Canon.
Submission length: 5,000 – 10,0000 words (it is okay to go over some).
Payment: Authors shall receive a percentage of the Kickstarter campaign (1.5% net profits) and first year book sales (3% net profits) as well as a paperback copy of the anthology.
Rights: Authors shall retain rights to their work. We only retain the rights to the story within the publication.
Submission deadline for proposals is March 15th, 2023. Submission deadline for stories is May 31st, 2023.
Publication: November, 2023
Send proposals and submissions in a word document that is double spaced, in Times New Roman, and in 14 point font to
[email protected]
with the heading ATTN: SHERLOCK HOLMES A YEAR OF MYSTERY 1885 or ATTN: SHERLOCK HOLMES A YEAR OF MYSTERY 1886.
Via: Derrick Belanger's Facebook.
About the Author
Latest Posts
Stuart Conover is a father, husband, published author, blogger, geek, entrepreneur, horror fanatic, and runs a few websites including Horror Tree!