Taking Submissions: Selene Quarterly Magazine – February 2019 Issue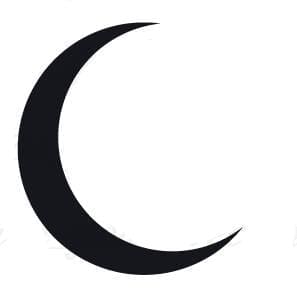 Deadline: December 15th, 2018
Payment: Varies by type, see list below. However, Drabbles do pay at 6 cents/word!
Selene Quarterly Magazine publishes quality fiction, poetry, nonfiction, and art that dwells in the shadows. SQMdesires stories and poetry that are thrilling, reflective, and imaginative.
READING PERIODS
March 1-15 11:59PM EST (May Issue)
June 1-15 11:59PM EST (August Issue)
September 1-15 11:59PM EST (November Issue)
December 1-15 11:59PM EST (February Issue) NO SERIAL SUBMISSION WILL BE ACCEPTED!
Anything submitted outside of these windows will be deleted unread. Artists and photographers can submit year round.
RIGHTS SOUGHT FOR ART & PHOTOGRAPHY
Non-exclusive electronic and print reprint rights
Ability to use the art or photography for promotional purposes
The option to archive the work online with links to the artist's or photographer's galleries
RIGHTS SOUGHT FOR FICTION, POETRY & NON-FICTION
Copyright remains with the author or poet at all times
Non-exclusive archival rights as long as the website(s) hosting the work are online
First world electronic and print rights in English with exclusivity for 6 months from the date of publication
If the work is selected to be podcast in the future, payment is $0.01USD per word for non-exclusive electronic audio rights
If selected to be republished in an anthology in the future, the work will be paid in royalties up to $0.01USD per word
Please query if anything listed above is of concern. Here is a good explanation of what this entails.
LENGTH & GUIDELINES
ART
ARTWORK: Payment dependent on the artist.
PHOTOGRAPHY: Payment dependent on the photographer.
COMICS: Can range from 5-25 pages (preferred). Payment is $15 per page (negotiable). Willing to serialize.
COVER ART: To be used in the electronic and print editions, can be art or photography and is usually solicited.
POETRY & FICTION
POETRY: Up to 100 lines. Paid $0.25USD a line.
MICROFICTION: Drabbles are strictly 100 words. Titles should be no longer than 3 words. Titles are not included in the overall word count. Paid $0.06USD per word.
FLASH FICTION: 101 to 1000 words. Paid $0.01USD per word.
SHORT STORIES: 1001 to 1500 words. Paid $0.02USD per word.
SERIAL STORIES: Total word count 3000 to 7500. Needs to be engaging and complete. Will be serialized over at least two, and no more than five issues. Stories that are action-packed and have a pulp element are preferred. Paid $0.03USD per word in segments.
SPOTLIGHT SHORT STORY: 1001 to 1500 words. One story involving the Moon, or a Moon, as a central element alongside the main theme of an issue. Paid $0.03USD.
ASTRAEUS•QUARTERLY: Up to 3,000 words or 100 lines of poetry. Paid $0.03USD per word for the first 1,500 words and $0.01USD after for short stories, and $0.25USD a line for poetry. Must identify with at least one marginalized group such as race, religion, ability status, gender, and age.
NONFICTION
NONFICTION ESSAYS, NARRATIVES & ARTICLES: Aimed at an adult audience that a). deals with speculative romance, mystery or alternate history, and b). demonstrates a level of competency about the subject matter at hand. 1500 to 5000 words. Paid a flat rate of $35USD.
REVIEWS: Send in reviews of adult romance, mystery or alternate history of novelette to novel length. Reviews can also include other mediums such as film and television. Should a). be aimed at a general audience, and b). show a level of competency about the subject matter and medium at hand (ex. paranormal romance novel). Up to 1500 words. Unpaid (soliciting a review) or $15USD (submitting a review).
LETTERS TO THE EDITOR: Unpaid. Have at it!
All payments made through PayPal. Please note that these are not professional rates (aside for the microfiction). Fiction and poetry can only be resold as a reprint after publication. Decide if you want to take this payment scheme or submit to another market. 
HARD SALES
Poorly formatted and edited work
Overtly racist, sexist, violent, etc. work without adding value overall
Works above the word counts and/or untitled (especially for short stories)
ABSOLUTE NO
Fanfiction of any kind
Excerpts out of a novel
Taboo elements (rape in all forms, incest, pedophilia, etc.) in almost all cases
OF INTEREST 
Pushing the boundaries of genre and form
People of Color, disabled people, women, LGBTQIA, and other marginalized groups at the forefront
Wuxia, Kaiju, Supernatural Mystery, Paranormal Romance, Action Horror, Sci-Fi Action, Superheros, Gothic Romance, Weird Westerns, and other lesser known sub-genres
SUBMISSIONS GUIDELINES
Art?
Submit via email: subs [at] selenequarterly.com. The subject line for art and photography should read SQSUBMISSION(Art) or SQSUBMISSION(Photos). Send a link to your online gallery and attach your submission(s) as a .PNG or .JPEG. State the price of each piece submitted or your email will be deleted unread.
Fiction, Poetry & Nonfiction?
Submit via HeyPublisher. A short cover letter is required. Please include your legal name, pen name (if relevant), contact information, recent publications/awards (if any), and a bio of 50-150 words. A photo is optional. Follow Shunn's manuscript style for fiction and poetry
Courtesy?
Translations into English are welcome.
Only one submission in the same category allowed (fiction and non-fiction) for the same issue. We will be more lenient with shorter poetry.
Simultaneous submissions to other markets are accepted! Alert SQM immediately should your work be accepted somewhere else (congrats in advance!)
RESPONSE TIME
Currently around five to eight weeks after submitting. Do not query before two weeks have passed. We do not send out notification that the piece has been received, only when it is accepted or rejected. We will try to answer all submissions with an acceptance or rejection letter.
CONFIDENTIALITY
Any personal information collected (including but not limited to your name, address, email, social media links, and pen name) is held in strict confidence and not shared with anyone else unless compelled by law or in the event threats are leveled against the staff.
If a third party contacts SQM interested in an author's or artist's work, the author/artist will be contacted first to ask permission to share details.
LEGALESE
By sending us your work you understand and agree that:
You are the original creator and copyright holder of the work submitted;
You are not prohibited by any prior agreement from the transfer of exclusive electronic & print rights in English, first world translation rights into English, reprint rights, and/or non-exclusive audio rights to the work;
All information submitted is accurate and truthful; and
You accept sole responsibility for any false statements of rights not disclosed.
If you are under the age of 18, your parent or guardian will sign your contract and accept your payment on your behalf. Finally, if accepted here and then republished, you are required to add the volume and issue you were published in.
Via: Selene Quarterly Magazine.
About the Author
Latest Posts
Stuart Conover is a father, husband, published author, blogger, geek, entrepreneur, horror fanatic, and runs a few websites including Horror Tree!