Taking Submissions: Scarecrow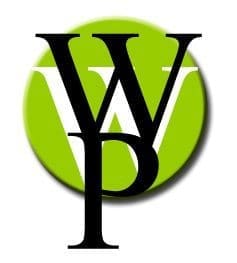 Deadline: October 31, 2014
Payment: $10 and a paperback copy of the anthology from World Weaver Press.
Anthologist: Rhonda Parrish
Scarecrows have been portrayed as everything from empty-headed geniuses to malevolent demons. They've appeared in literature and mythology, from as far back as ancient Japan where Kuebiko, the god of agriculture is represented as a wise scarecrow who cannot walk, to more modern representations in Doctor Who. They are  supervillains and storybook heroes, hapless and powerful. Wonderfully paradoxical creatures, much like the birds they are (in their most practical forms) meant to scare away. It is no wonder they capture our imaginations the way they do. It's time the world had an anthology filled with scarecrow stories.
I will be looking for fresh twists on these ancient characters, exotic locations (both real and imagined), three-dimensional characters, and engaging voices.
Scarecrow will be an anthology of well-written speculative fiction (fantasy, science fiction, horror with speculative elements, etc.) of up to 7,500 words long. Nothing gratuitously gory or violent.
Scarecrow will be published alongside a companion anthology, Corvidae. We intend for the two books to be in conversation with one another and so would like some overlap between the authors included in each title. Thus we encourage writers to submit to both anthologies. Please do not submit the same story to both books (if the anthologist believes a story is more appropriate for one than the other she will let you know).
Rights and compensation: Payment: $10 and a paperback copy of the anthology from World Weaver Press. We are looking for previously unpublished works in English. Seeking first world rights in English and exclusive right to publish in print and electronic format for six months after publication date, after which publisher retains nonexclusive right to continue to publish for the life of the anthology.
Open submission period: July 1, 2014 – October 31, 2014 
Length: Under 7,500 words
Submission method: Email story as a .doc or .rtf attachment to fae [at] worldweaverpress [dot] com. Subject line: Scarecrow Submission: TITLE
Simultaneous submissions = okay. Multiple submissions = no.
About the anthologist: Rhonda Parrish is driven by a desire to do All The Things. She has been the publisher and editor-in-chief of Niteblade Magazine for over five years now (which is like 25 years in internet time) and is the editor of the forthcoming World Weaver Press anthologyFae. In addition, Rhonda is a writer whose work has been included or is forthcoming in dozens of publications including Tesseracts 17: Speculating Canada from Coast to Coast and Mythic Delirium. Her website, updated weekly, is at rhondaparrish.com.
About the Author
Latest Posts
Stuart Conover is a father, husband, published author, blogger, geek, entrepreneur, horror fanatic, and runs a few websites including Horror Tree!