Taking Submissions: Retro Horror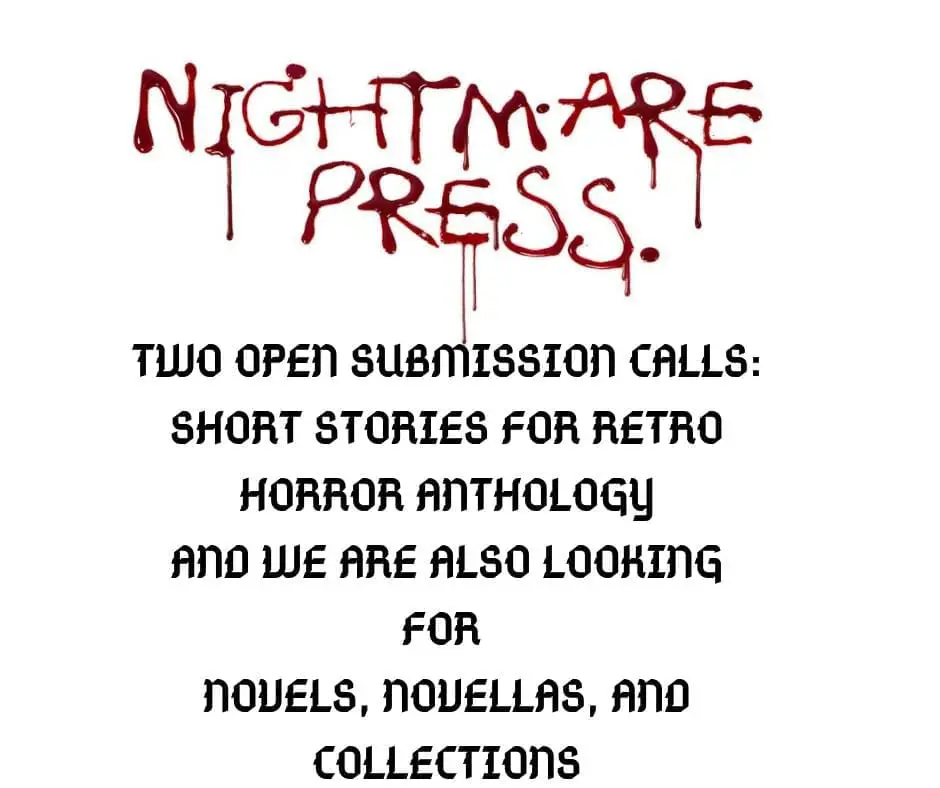 Deadline: August 1st, 2019
Payment: $25 and a contributor's copy
NIGHTMARE PRESS IS NOW TAKING SUBMISSIONS for an upcoming anthology called Retro Horror and we are also taking submissions for horror novels, novellas, and short story collections.
RETRO HORROR: The name says it all. We are looking for short stories reminiscent of the old low-budget horror films that used to come on late at night. Imagine someone like Vampira or Joe Bob Briggs introducing your tales. Think monster hybrids, experiments gone wrong, or reanimated corpses. That kind of stuff.
$25 if accepted
Contributor's copy if accepted
Send story to [email protected] and put RETRO HORROR, Title, Your Name in the subject line
Attach the story in a word doc. file only. No PDF or Google Docs or anything other than word doc or docx.
DO NOT paste the story in the body of the email.
Deadline August 1st
2000 words minimum, 10,000 words maximum
Reprints acceptable as long as you own full publishing rights.
We will try to respond to every submission but we may not be able to. We apologize in advance if we do not.
Via: Nightmare Press's Facebook.