Taking Submissions: Out of the Darkness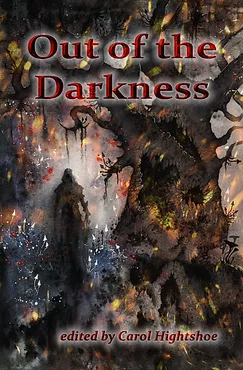 Deadline: October 15th, 2022
Payment: $20
Theme: Stories about escaping the darkness
Out of the Darkness will be a charity anthology – with proceeds being donated to the American Foundation for Suicide Prevention.
We are looking for stories about escaping the darkness. The darkness of depression, the darkness of being a victim – any and all types of darkness will be considered.
Stories do NOT have to have happy endings – but they should still show ways out of the darkness. Maybe one character wasn't able to escape, but those left behind are able to find a path forward out of the darkness created by their loss.
This is a bit open-ended as far as story guidelines so authors are free to explore what this means to them.
Break the story-writing rules if you want. If you use a tried-and-true plotline, twist it in an original and interesting way. Original stories are preferred. Query for reprints.
ALL writers are encouraged to submit. Doesn't matter if you're a pro with years of credits, a beginner just starting out, or a teenager – please feel free to send the editor a story. In your cover email, please tell the editor a bit about yourself and a quick one-line synopsis of the story. Include genre. If experimental, please explain the type or how so the editor doesn't edit out the form or reject it out of hand. Thank you.
In the Subject line please put Submission: Darkness: Title of your story: Your name.
Attach as a .rft file, please send to: [email protected]
Submissions Open:  Aug 15, 2022 (DO NOT SUBMIT PRIOR TO THIS DATE)
Submissions Close:  Oct 15, 2022
Release Date:   Dec 2022
Payment:  $20.00 flat rate.
​
All payments will be made via PayPal. If you do not want to obtain and maintain a PayPal account so you can receive payments, please do not submit to us. We are making no other forms of payment or reimbursement at this time.
​
​Will accept all speculative fiction genres (note humor is a plus)
No fan fiction, shared universes, or continuing serials. PG-13 rating, please. No erotica.
No simultaneous submissions.
Length 2500-7500 words. Times Roman 12.
Standard manuscript submission formatting must be used. Visit https://www.wolfsingerpubs.com/standard-formatting for more information on our formatting requirements. Any manuscripts submitted incorrectly will be rejected.
​
Bios will be required if your story is accepted. Please write them in third person. Approximate length under 250 words.
Via: Wolf Singer Publications.
About the Author
Latest Posts
Stuart Conover is a father, husband, published author, blogger, geek, entrepreneur, horror fanatic, and runs a few websites including Horror Tree!