Taking Submissions: Cossmass Infinities October 2022 Window
October 14, 2022

-

October 15, 2022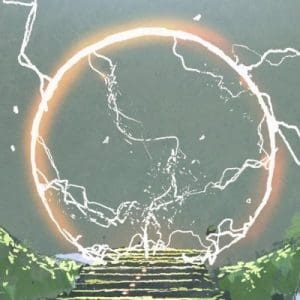 Submission Window: For Black, Asian, Latin, LGBTQ+ and other under-represented authors: October 1st-14th, For All authors: October 8th-14th
Payment: Science Fiction and Fantasy short stories
Theme: $0.08/word for original fiction
Cossmass Infinities is open for submissions on the following dates:
For Black, Asian, Latin, LGBTQ+ and other under-represented authors:

February 1st-14th
October 1st-14th

For All authors:

February 8th-14th
October 8th-14th
i.e. Open during the first week of February and October for BIPOC, LGBTQ+ and other under-represented authors then opening to general submission for the second week.
Submission windows may close early if there is a high number of submissions. This is to allow us to meet our response deadlines.
Submission windows open and close at midnight UTC.
Submissions made outside of these times will be automatically rejected.
Cossmass Infinities is a Science Fiction and Fantasy short story magazine edited by Paul Campbell.
We are looking for original science fiction and fantasy short stories.
We are NOT looking for reprints at this time.
We are actively interested in stories from Black, Asian, Latin, LGBTQ+ and other under-represented authors.
We encourage new authors to submit.
We are looking for short stories (1000-7,500 words).
We pay $0.08/word for original fiction.
We can only accept manuscripts in these formats: docx, doc, html, htm, rtf, odt, txt, azw, mobi.
The rights we wish to obtain are listed in the sample contract for original fiction.
Simultaneous submissions are accepted.
Multiple submissions are not accepted. Held submissions do not count against you.
Payment is through Paypal.
Submit only complete stories.
Please allow 3 months for a decision, then feel free to reply to your notification email to enquire as to the status of your story.
An email confirming receipt of your submission will be sent within 20 minutes of us receiving it. Note that your submission is sent to us via an email from the form processor service (formsubmit.co) which may occasionally take longer than 20 minutes to reach us. If you haven't received a notification after a day then either resubmit your story or CONTACT US.
To clarify for under-represented authors: Whether you 'qualify' as under-represented is something that you decide for yourself. We are not going to act as a gatekeeper on this, nor do we need you to justify your qualification. There is absolutely no requirement or request for you to tell us, in your cover letter or elsewhere, why you feel you qualify.
From January 2023, Cossmass Infinities will be published online only, with an annual print and ebook anthology.
We look forward to reading your work.
Submissions open in 5 days.
See the dates above for our submission windows.
Via: Cossmass Infinities.
About the Author
Latest Posts
Stuart Conover is a father, husband, published author, blogger, geek, entrepreneur, horror fanatic, and runs a few websites including Horror Tree!