Taking Submissions: NPQ – 2023 Climate Justice Magazine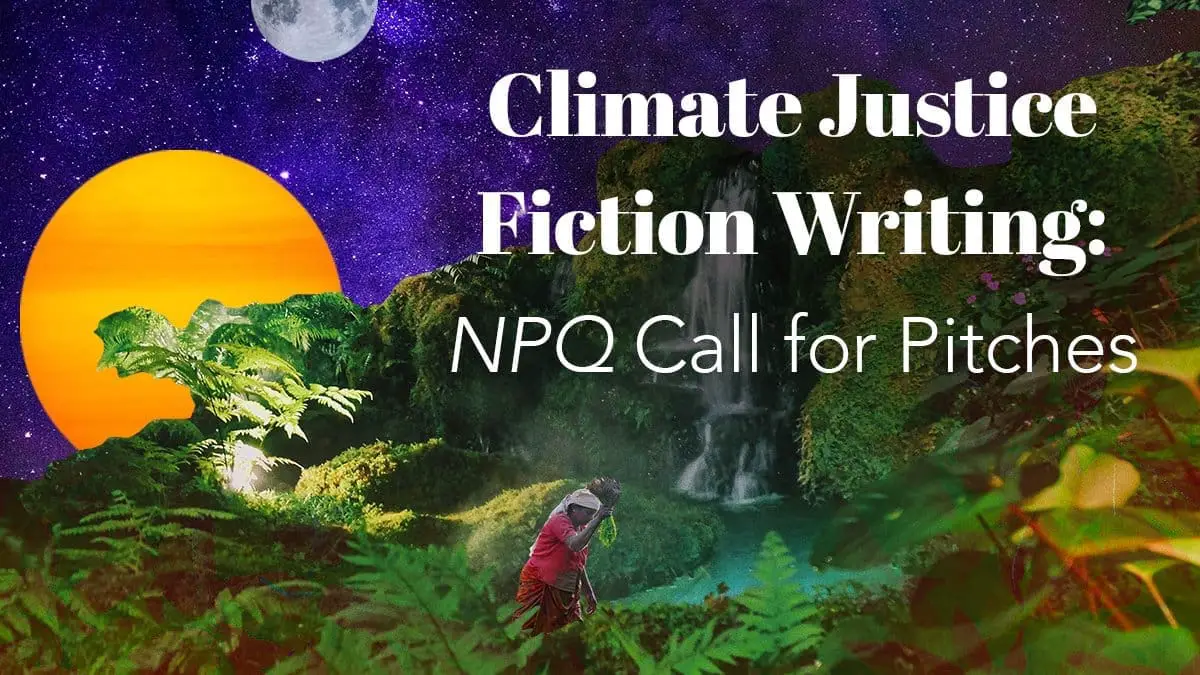 Deadline: June 30th, 2023
Payment: $500 for substantive science-grounded stories and $300 for short stories around 500 words.
Theme: Science Fiction stories that deal with the climate crisis
For NPQ's fall 2023 climate justice edition of NPQ Magazine, we're looking for climate fiction! Yes, we're trying something new and want to hear from you!
What are we looking for?
Inspired by Janelle Monáe, Octavia E. Butler, and Ursula K. Le Guin, we're looking for short climate fiction stories that spark imaginative visions of the future. Particularly, we want to see writing that is largely speculative in nature but scientifically grounded.

In the midst of our climate crisis reshaping the way people live, our fall 2023 issue focuses on the question, Where do we find/how do we create home in the future? As such, we are interested in stories that speak to our intersectional lived experiences in the context of climate change and how these might play out, evolve, or even completely transform in your visionary future world.
Stories can be utopian and apocalyptic or somewhere in between. We can't wait to see what you submit!
What you need to know
Our submission period opens April 30, 2023 and closes on June 30, 2023.
Please submit all entries as a Word doc to [email protected] with "Climate Fiction Call Submission" as the subject line.
Story submissions should be between 2 and 5 pages and up to 2000 words.
NPQ will pay $500 for substantive science-grounded stories and $300 for short stories around 500 words.
We will respond to every story submission whether or not your story is selected for publication.
Additional questions can be sent to [email protected]
Via: Non-Profit Quarterly.
About the Author
Latest Posts
Stuart Conover is a father, husband, published author, blogger, geek, entrepreneur, horror fanatic, and runs a few websites including Horror Tree!