Taking Submissions: Novus Monstrum: The Midnight Zone (Full Call)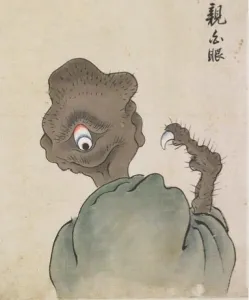 Submission Window: February 1st, 2023 – March 30th, 2023
Payment: 3 cents per word plus 1 contributor's copy.
Theme: Stories with original monsters
Note: We had previously included a listing for this call, however, it was only a partial one and we now have the full details to share!)
NOVUS MONSTRUM
OPENING 2 FEB for submissions from Dragon's Roost Press:
volume one of the weird, dark, speculative new anthology series,
THE MIDNIGHT ZONE
Our first season of mind-rattling speculations, our volume one, is a menagerie of original monsters. To qualify, your story must feature, meaningfully, a never-before-seen monster (however you define the word) and must contain a speculative element. 1000-5000 words, with a sweet spot of 3k. All land, sea, space, time, earth, wind, and fire monsters welcome.
Join featured authors Ramsey Campbell, Gemma Files, Gabino Iglesias, Gwendolyn Kiste, Joe R. Lansdale, Jonathan Maberry, Lucy A. Snyder, Jeffrey Thomas, and Gaby Triana, and the twisted editorial minds that brought you Stitched Lips, Appetites, Burnt Fur, and Harmony & Dissonance, to go to strange-and-dark new places, to plumb the depths of a Twilight Zone with sand in its teeth.
The real-world midnight zone is that depth between 1,000 and 3,000 meters in the ocean where no sunlight penetrates.The pressure is intense, life is fleeting, and predators and scavengers abound. Take us to that place only you know, the one that is inhospitable, surprising, uncomfortable, strange, or otherworldly. In The Midnight Zone, we'll lose ourselves and awake to find an impossible face staring, inches from our own.
THE DETAILS:
Novus Monstrum opens for submissions at midnight on February 1, 2023, and closes at 11:59 on March 30, 2023. Please adhere to Shunn format or a reasonable facsimile (but never two spaces after a period, for the love of Ligotti). The goal is nice, clean, professional copy. A readable 12-point font and basic contact information. Attach your document in .doc, .docx, or .rtf format to an email, with a subject line like Submission – "Death Has Red Hair" (5,000 words) by Greye La Spina, but featuring your own information.
Simultaneous submissions are fine. We get it–we're writers too. But give us the courtesy of letting us know when your story has been accepted elsewhere. The plan is for the anthology to be about half-and-half, stories from submissions and stories by invitation.We are looking for First North American Print and Digital Rights. This means that you must own the rights to the work in question and it has not appeared anywhere (including your own website) before.
Note to New Authors: Most publications seek First North American Rights. While you may be able to sell your story again as a reprint, publication in this anthology may limit your story's future marketability and may affect the amount of money you will be able to receive from other markets. Please take this into consideration before submitting.
Also, send one tale at a time, and send us your best original work only; no reprints. We will aim to reply to all submissions within one month. Pay is 3 cents per word plus 1 contributor's copy.
Transform us, terrorize us, open up our minds! We're ready to read your story.
Editors Douglas Gwilym & Ken MacGregor
Via: The Dragon's Roose Press.
About the Author
Latest Posts
Stuart Conover is a father, husband, published author, blogger, geek, entrepreneur, horror fanatic, and runs a few websites including Horror Tree!