Taking Submissions: No Place for Us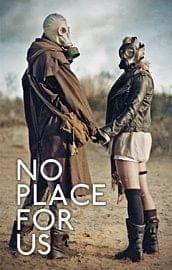 Deadline: January 31, 2015
Payment: $30 per story, plus one paperback contributor's copy.
This is an open call for "No Place for Us"; an anthology of short romantic fiction which takes place in a post-apocalyptic world. Any story containing copyrighted characters is not permitted, but fanfic which has been edited to be a stand-alone story with original characters is acceptable. All gender pairings, sub-genre, and content rating are accepted for this book, but the main theme has to be romance. The word limit is a 15,000 word maximum with no minimum word count.
Dystopia is arguably the most socially critical genre of fiction and despite a resurgence of popularity we have seen very little depictions of marginalized people; that's why our latest project at GMP is a post-apocalyptic anthology. We're looking for stories about people that we see too little of: People of color, disabled people, and LGBTQIA+ peoples.
Authors will retain the copyright to their work, receive $30.00USD for accepted works, and receive a free paperback copy of the book upon publication. Authors from all over the world and from any age group (under the age of 18 is accepted) are invited to submit their stories. The submission deadline is January 31, 2015.
Please email all submissions in Word format to [email protected]. Feel free to email any questions to the same address.
Via: Good Mourning Media.
About the Author
Latest Posts
Stuart Conover is a father, husband, published author, blogger, geek, entrepreneur, horror fanatic, and runs a few websites including Horror Tree!