Taking Submissions: Myriad: Necropolis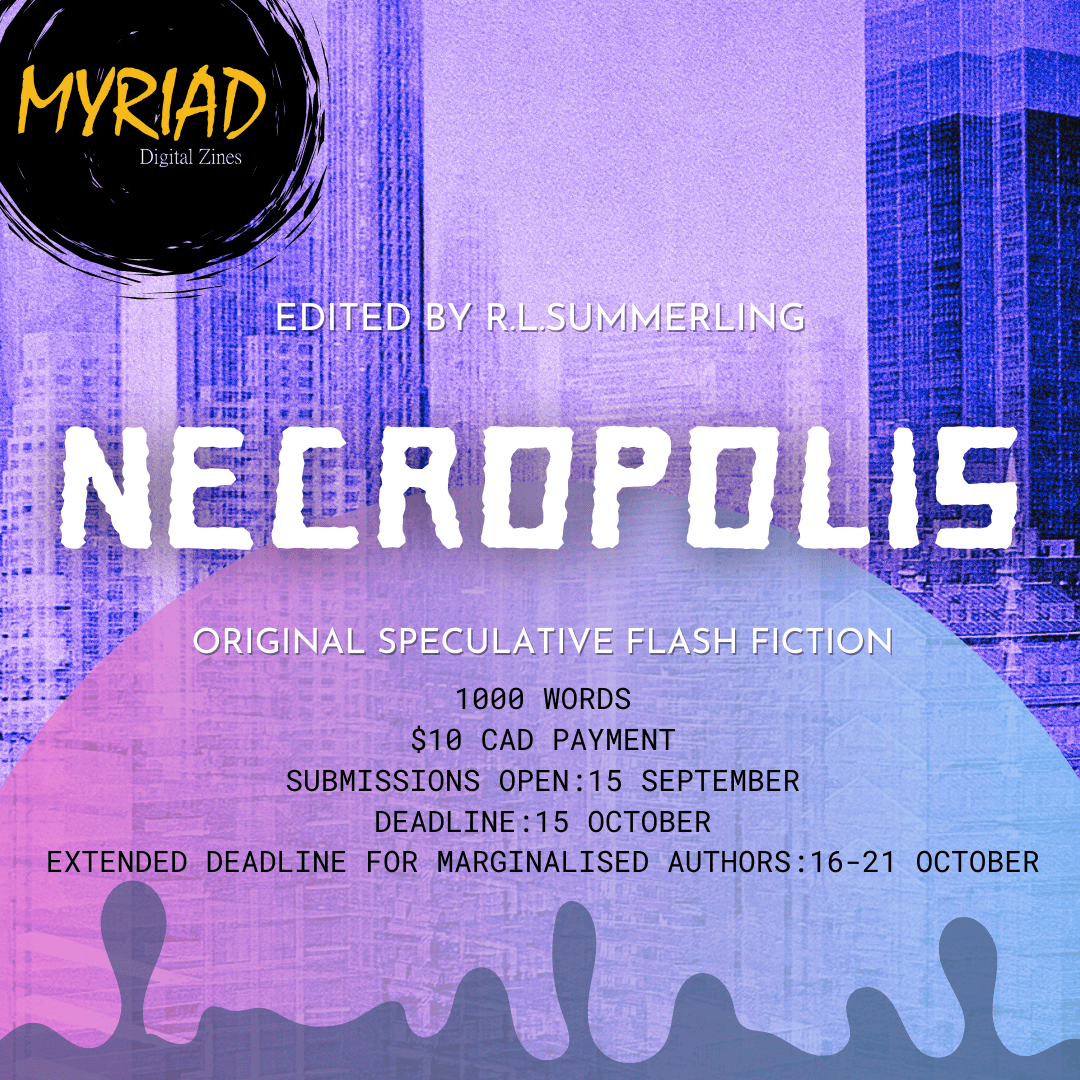 Deadline: October 15th, 2023
Payment: $10 CAD
Theme: The death spiral of a great metropolis.
MYRIAD is a zine series designed to give experience to emerging editors. Each subscriber-exclusive digital zine features five flash fiction pieces selected to fit a theme chosen by a guest-editor.
The death spiral of a great metropolis.
What happens when cities are stripped of their purpose?
We're looking for stories of the monsters that lurk in the skeletons of brutalist structures. The strange rituals of those who found ways of surviving. Labyrinths of crumbling stone. Spirits inhabiting a dilapidated ballroom. Plants flourishing in abandoned train stations. Chimaeras stalking the ruins of a long forgotten urban landscape.
The cities can be real or imaginary. The editor has a fondness for strange stories which embrace ambiguity. Think weird for this call.
As always, Hexagon encourages submissions from diverse backgrounds, such as LQBTQ+, BIPOC, ESL, disabled, neurodivergent and working class authors. You are welcome here.
This call is open to original speculative fiction up to 1,000 words.
Please submit in Shunn manuscript format. No multiple submissions, simultaneous submissions are OK, but please let us know if the piece is accepted elsewhere.
Necropolis will be guest-edited by R.L. Summerling and available exclusively for subscribers of Hexagon Magazine in Winter 2023. All accepted authors will be paid a $10 CAD flat rate via Paypal and sent a PDF contributor copy.
Submissions open September 15th. Deadline to submit for general submission is October 15th. An extended window for authors from marginalised communities runs from 16th-21st October.
Via: Hexagon Magazine.
About the Author
Latest Posts
Stuart Conover is a father, husband, published author, blogger, geek, entrepreneur, horror fanatic, and runs a few websites including Horror Tree!