Taking Submissions: Yule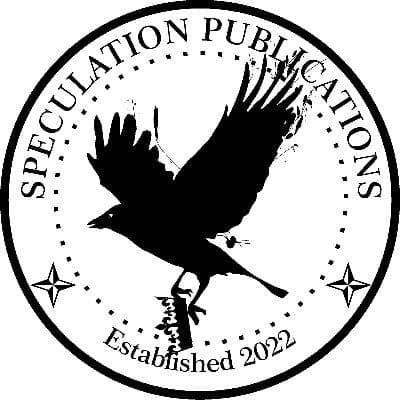 Deadline: October 16th, 2023
Payment: $10 and a contributor's Copy if in the US
Theme: A collection of Pagan Yule Time Tales in any genre
OPEN NOW – YULE – a collection of Yule Time Tales
Submissions Open September 11
Close October 16
Word count 2,500 to 8,000
Pay: $10 payment and a contributors copy
Paperback for US residence
Ebook for Non-US residence
Please read and Follow All Guidelines Carefully or your story may be discarded without being read.
Story should be sent as a separate .doc or .docx attachment, Formatted in Shunn format style
Cover letter and bio should be in the body of the email.
Title your file and subject YULE-Authorname-title
Email your submission to [email protected]
"In winter everything lies dormant in the silent earth, it is a sacred time of rest and reflection before the awakening, and the slow build toward brighter days."

We are looking for submissions of Pagan Yule stories, not Christmas stories.
All genres are welcome, as long as it is Yule and Solstice centered.
The winter solstice is the longest night of the year, but the light will return by degrees after that December night. We want stories about what happens in those dark and still winter months. Stories of transformation and growth. Stories of the winter witch, cold forests, elves and magical places. Old ghost stories.
Some specifics we are looking for include:
Creative nonfiction (aka narrative nonfiction or literary nonfiction) will also be accepted. Including stories of sympathetic or contagious magik to lure back the sun.
Modern tellings of the fight between the Oak and Holly Kings.
The Roman celebration of Saturnalia for the god Saturn and the Iranian celebration of Shab-e Yalda for Mithras
Krampus stories but no graphic abuse toward children
No stories of appropriation or using a specific culture's god as the "bad guy" in an otherwise western story setting.
No stories of graphic sacrifice, especially animals, children and women.
We do not want gratuitous or sexual violence particularly toward children or animals, nor are we interested in being a platform for bigotry. There is a clear line here and if you don't know where it is, we suggest you figure it out before submitting.
We reply to all submissions that do not insult us. Simultaneous submissions are fine, but please let us know if your work has been accepted elsewhere.
Via: Speculation Publication.
About the Author
Latest Posts
Stuart Conover is a father, husband, published author, blogger, geek, entrepreneur, horror fanatic, and runs a few websites including Horror Tree!