Taking Submissions: Love Letters to Poe Volume 3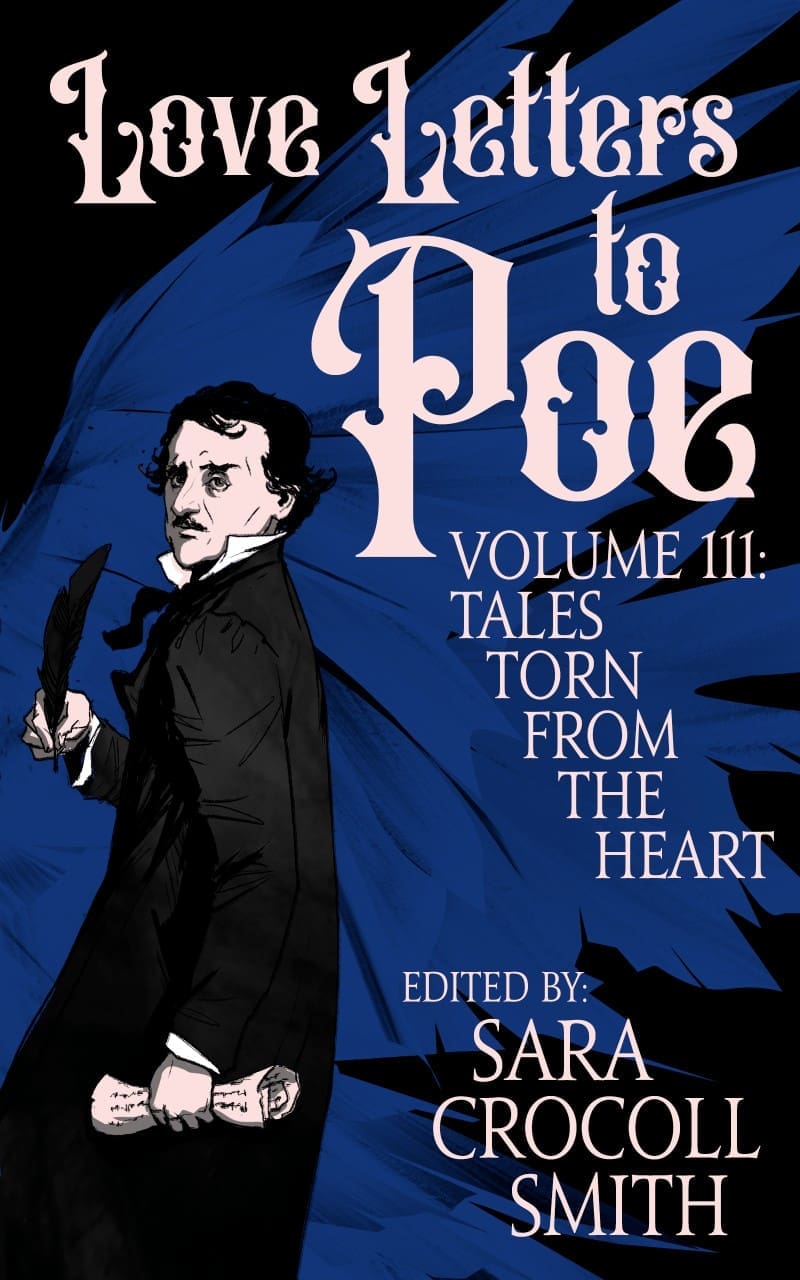 Submission Window: October 3, 2023 through November 1, 2023
Payment: 1 cent per word
Theme: Original gothic fiction and poetry directly inspired by "The Tell-Tale Heart"
Love Letters to Poe will be open to submissions for original gothic short stories and poems inspired by "The Tell-Tale Heart" on October 3, 2023 through November 1, 2023. Submissions received outside this window will be deleted unread.
What we're looking for: 
– Original gothic fiction and poetry directly inspired by "The Tell-Tale Heart"
– Avoid explicit sexual content and excessive gore
– This is a well-trodden story. Please push beyond your initial ideas and find new creative depths within "The Tell-Tale Heart." We recommend reading Love Letters to Poe, Volume II: Houses of Usher for an idea of the kinds of work we publish.
Submissions period: October 3, 2023 through November 1, 2023
Deadline: November 1, 2023
Word Count: Up to 4,000 words.
Payment: USD $0.01/word via PayPal. You'll also receive one digital contributor's copy. This is contingent on the successful funding of the Kickstarter.
Rights: We claim first worldwide and electronic rights, with an exclusivity period of six months after publication.
Language: English
Reprints: No
AI usage: Please refrain from using AI (like ChatGPT) to create your story or poem. It will not be accepted and you will be asked to confirm that you did not use AI to create your work.
Simultaneous Submissions: Yes, but let us know as soon as accepted elsewhere.
Multiple Submissions: Each submitter may make only one submission. If you wish to make additional submissions, consider becoming a Love Letters to Poe patron.
Response Time: We aim to send responses two months after the deadline.
Preferred format: Standard manuscript format
How to Submit: Email your submissions as a Word document to [email protected] with "Heart – [Your Pen Name] – [Your Story or Poem Title]" in the subject line.
Via: Love Letters to Poe.
About the Author
Latest Posts
Stuart Conover is a father, husband, published author, blogger, geek, entrepreneur, horror fanatic, and runs a few websites including Horror Tree!