Taking Submissions: Kiss Me At Midnight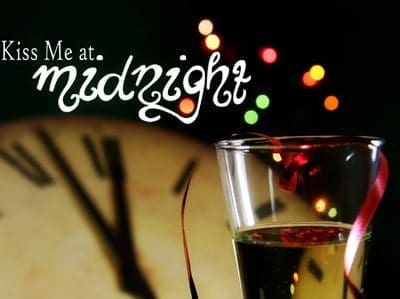 Deadline: August 30th 2012
Payment: 2 Contributor's copies
KISS ME AT MIDNIGHT – COLLECTION
A clean slate. A fresh start. A chance to throw out the old and begin anew. There's nothing as revitalizing as the start of a new year, and what better way to begin than with a kiss.
Less Than Three Press is seeking stories for a collection revolving around the theme of a new year, a new start, a propitious beginning.
THE DETAILS:
Deadline is AUGUST 30TH, 2012 11:59 EST (GMT -5) (give or take, we won't kill you for sending it off the following morning)
Ideally stories should be 5,000-10,000 words in length, but anything a little longer or shorter is acceptable.
Stories must be m/m or f/f (threesomes etc are acceptable, but all parties must be the same gender).
Stories should have a happy end—either HEA or HFN is acceptable.
Any genre is acceptable: contemporary, fantasy, steampunk, sci-fi, horror, mystery, western, etc. We adore variety.
All usual LT3 submission guidelines apply.
This collection is centered around the theme of a new year and all the potential that comes with it. All stories must have a strong tie to this theme. We are looking for creative stories that bring in this theme, not simply dozens of stories about a New Year's Eve party (though if you can do that creatively, we welcome it gladly).
Kiss Me at Midnight is a collection of ebooks, meaning each story will be sold as an individual ebook, and readers will also have the option to purchase "bundles" or the entire collection for a reduced rate. Standard ebook royalty rates will apply.
Stories should be complete before submitting, and as edited as possible. They can be submitted in any format (doc, docx, rtf, odt, etc), preferably single spaced with a space between paragraphs, in an easy to read font (Times, Calibri, Arial, etc) with no special formatting (no elaborate section separation, special fonts, etc). Additional formatting guidelines can be found here.
Stories will also be collected into a print book (or books, depending on total length), and each contributing author will receive two copies of the book containing their story.
[via: Less Than Three Press.]
About the Author
Latest Posts
Stuart Conover is a father, husband, published author, blogger, geek, entrepreneur, horror fanatic, and runs a few websites including Horror Tree!