Taking Submissions: Kate Bush: an Anthology (Early Listing)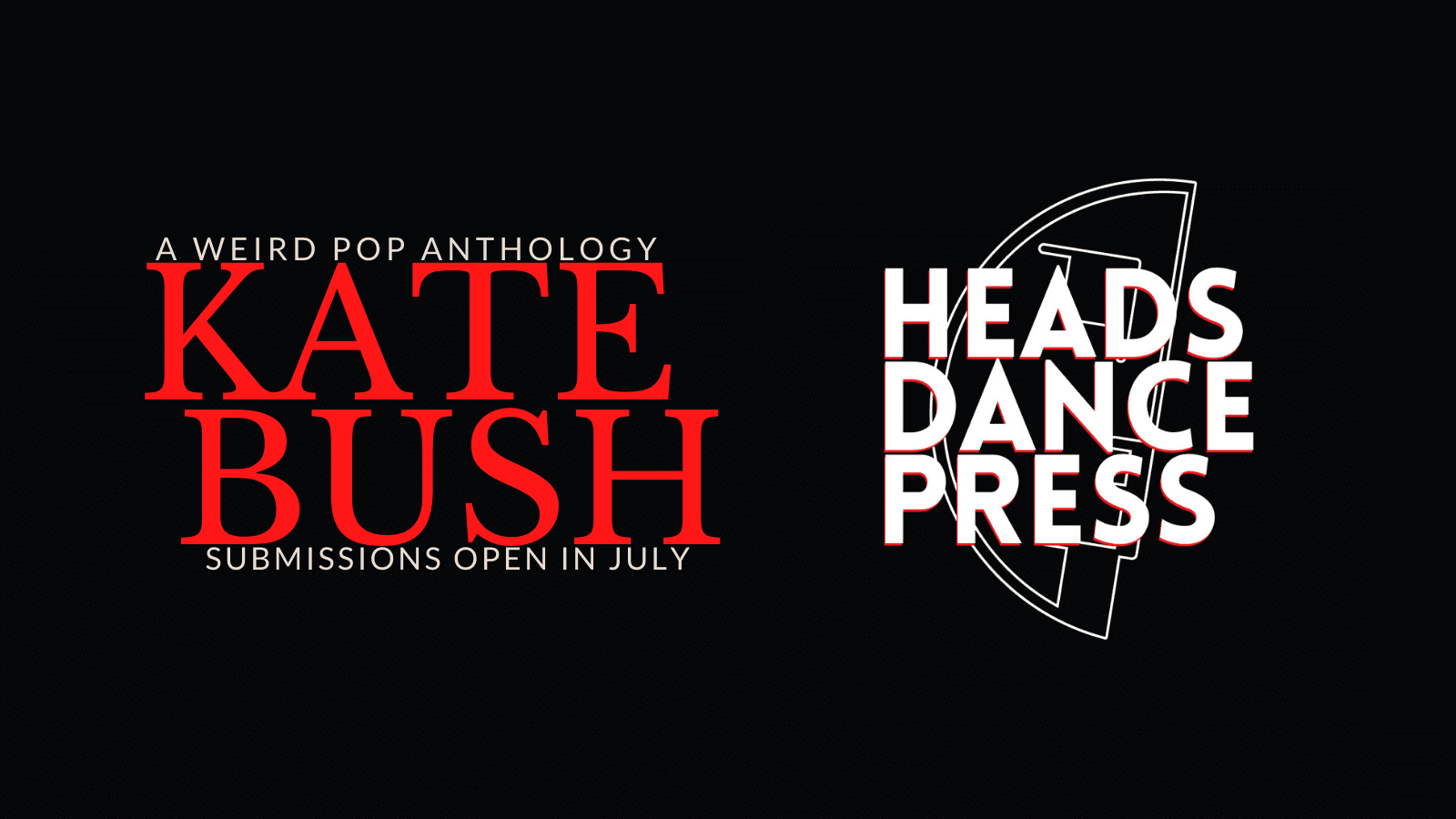 Submission Window: July 13thth -August 3rd, 2021
Payment: $15 and a contributor's copy
Theme: Stories which truly capture the essence of Kate Bush
Our first Weird Pop collection.
---
SUBMISSIONS CLOSED. Window open July 13th-August 3rd.
We hope to curate a truly strange collection of tales brought to life from a place of love and admiration for Kate and her artistry. Plant a seed plucked from her lyrics, music videos, imagery, or persona. Let's cultivate something magical and bizarre together.
We are still ironing out the details, but the following guidelines are set in stone:
1,500–4,000 words.
Must contain some element of weird or dark fiction (we are partial to horror, bizarro, and magical realism, though we are not limiting our scope).
Original ideas must be drawn from the work of Kate Bush, though the end product need not closely resemble its inspiration. Experiment!
Files should be .doc or .docx. We prefer Times New Roman, but we aren't picky as long as it's legible.
Please use a format similar to the following as the subject line for your email: Submission, "Story Title", Your Name, Kate Bush Anthology
In your cover letter, please include a short author bio of no more than 200 words, and a short description (<200 words) explaining how the piece was inspired by Kate Bush.
Payment is $15 plus a physical copy of the book upon publication.
Limit 2 stories per sub.
We will NOT accept reprints, but simultaneous submissions are fine as long as you withdraw your story ASAP if accepted elsewhere.
Email your submissions to [email protected] (please do not submit before July 13 or after August 3).
Look to Kate for inspiration, and get your stories ready for July 13th!
A few notes:
For transparency: a small number of contributors were invited to send in their entries ahead of the submission window. I, Evan St. Jones (editor), also plan to include a Kate story of my own, assuming it fits well with the rest of the collection.
Anthology to be published toward the end of 2021.
Kate Bush: an Anthology is a placeholder. Title and cover art will be revealed this fall.
Via: Heads Dance Press.
About the Author
Latest Posts
Stuart Conover is a father, husband, published author, blogger, geek, entrepreneur, horror fanatic, and runs a few websites including Horror Tree!