Taking Submissions: Hidden Animals: A Collection of Cryptids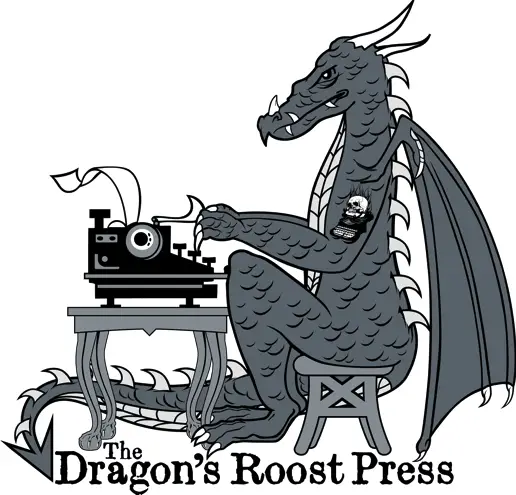 Deadline: August 31st, 2017
Payment: 0.03/word and a contributor's copy
CRYPTOZOOLOGY:  the study of and search for animals and especially legendary animals (such as Sasquatch) usually in order to evaluate the possibility of their existence
CRYTPID: an animal whose existence or survival to the present day is disputed or unsubstantiated; any animal of interest to a cryptozoologist
We've explored loneliness, isolation, and solitude in our first anthology. We Put the Love Back in Lovecraft in our second anthology. Now we are looking for stories involving the creatures which hide in the shadows — the monsters of cryptozoology.
Bigfoot, Nessie, el Chupacabra, The Jersey Devil — cryptids so well known that they have become part of the cultural zeitgeist.
For our new anthology, tentatively entitled Hidden Animals: A Collection of Cryptids, we are looking for lesser known cryptids, creatures of the dark corners of cryptozoology. They can be the antagonist, the protagonist, the creeping dread which drives the story, but they must be present.
What We Want:
Finely crafted works of Dark Speculative fiction which feature one (or more) of the lesser known, but established cryptids. Authors are encouraged to put their own spin on the classic creature. Make them terrifying. Make them sympathetic. Make them humorous. Above all, make them feel real.
What We Don't Want:
Non-fiction. We want fictional stories with a plot and a well defined story arc. While we are interested in hearing about your own personal experience, or that of your friend or family member, this is not the book for that.
New Monsters. While we appreciate your creativity, we are looking for stories which feature creatures that readers will have at least a passing knowledge of. Give us your giant cats, dogboys, and lake creatures, but please do not create your own creature.
[Note: There are plenty of website which describe various cryptids. A brief list appears here.]
Stories where nothing happens. Keep the creatures in the shadows if you like, but give us something. There's a reason that we don't watch that show where they look for but never actually find Bigfoot.
Retreads of established stories. This is going to be a little tougher. We dowant stories based on "actual encounters." Feel free to incorporate material from real life sightings. Sprinkle the history of the creature in your prose. Do not simply give us a fictionalized version of a story that you read in another book or saw on the big or little screen.
We don't like being sued.
Aliens. Yes, there is some overlap between the study of some cryptids (e.g., el chupacabra) and extraterrestrial beings, we are not looking for stories that exclusively feature visitors from other worlds. Maybe in a future anthology, but not this one.
Important Note: We are going for cryptozoological diversity. Towards this end, we will only accept ONE story featuring each cryptid. Authors may consider focusing on a lesser known cryptid, or getting their submissions in early.
The Specifics: We are looking for short fiction up to 6,000 words. While we prefer original material, we will consider reprints. Please query before submitting reprints. Naturally, we will only consider stories which you retain the rights to. Please provide original publication information for all reprints. Fan Fiction, Slash Fiction, and any other material containing characters or setting which you did not create, are not acceptable (so no returning to Boggy Creek). Submissions should follow standard format. For an example of what we are looking for in terms of formatting, please visit Shunn's website. The only addendum to this is that the editor prefers Times New Roman.
Please edit your material carefully. Common spelling errors (they're/their/there, your/you're) may be acceptable in social media posts, but not in works submitted for publication.
Word (.doc/.docx) format is preferred, but we will also accept submissions in Open Office (.odt), and Pages (pages). Send your stories to [email protected]. In the subject line of your e-mail list "Hidden Animals," the title of your story, and your last name. For example:
Hidden Animals / Really Awesome Story / I. M. Ayeti
E-mails which do not follow this format will be deleted unread.
Provide a short (500 words or less) biography in the body of your e-mail. Also, feel free to provide a brief description of the cryptozoological being which appears in your story along with links and/or citations.
We are looking for North American Print and Digital Rights. Rights revert back to the author upon publication. Submissions accepted until 31 Aug 2017 or until filled. Our previous anthologies have each closed to submissions a month or more before the deadline. For this book, we are only looking for 13 – 15 stories (instead of the 21 – 30 stories of our previous anthologies) Don't delay, start writing today!
Please wait four weeks before querying.
Direct queries to [email protected].
Multiple submissions are OK, but please wait until you have received a response on your first piece before submitting your second. Simultaneous submissions: no.
Estimated publication date Winter 2017 via Create Space and Smashwords.
At this time payment is three cents per word ($0.03/word) plus one contributor's copy and one digital version in the format of the author's choosing. We will be running a crowd sourcing campaign with the goal of providing higher monetary recompense to our authors. As with our previous anthologies, this is a charity anthology to raise money for the canine rescue organization Last Day Dog Rescue.
Note to New Authors: Most publications seek First North American Rights. While you may be able to sell your story again as a reprint, publication in this anthology may limit your story's future marketability and may affect the amount of money you will be able to receive from other markets. Please take this into consideration before submitting.
Via: The Dragon's Roose.
About the Author
Latest Posts
Stuart Conover is a father, husband, published author, blogger, geek, entrepreneur, horror fanatic, and runs a few websites including Horror Tree!