Taking Submissions: Hellbound Sci-Fi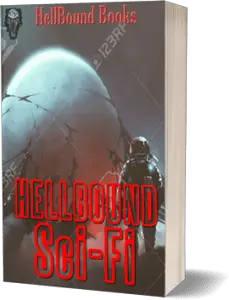 Deadline: September 1st, 2022
Payment: $5
Theme: Anything Sci-Fi!
HellBound Books Publishing is excited to announce its very first foray into the science-fiction genre.
We are looking for your very best tales of aliens, strange new worlds, fantastic beings from distant planets, space travel, terrifying glimpses of the future, and whatever else your sci-fi mind may conjure up to horrify our readers.
PLEASE read and adhere to our submission guidelines… 
* Word format saved in .doc, or .docx
* 12 pt times new roman
* Double spaced
* Absolutely NO extra lines between paragraphs!
* 4K – 10K word count
* Write 'SC-FI' along with your name and story title in the header of your email
*The body of your submission email will be considered the cover letter.
* The submission documents are to be separated and Word (.doc or .docx) documents are to be attached to your submission email.
To submit, email your polished story to [email protected]
– Make sure that you check your mss for grammar and punctuation, use our guidelines to help you:
DOWNLOAD YOUR HBB GUIDE TO GRAMMAR HERE (PDF)
NO REPRINTS – ORIGINAL UNPUBLISHED WORKS ONLY
Deadline: September 1st, 2022
Payment: $5.00 for First Rights
Capped at 120K words in total.
Via: Hellbound Books Publishing.
About the Author
Latest Posts
Stuart Conover is a father, husband, published author, blogger, geek, entrepreneur, horror fanatic, and runs a few websites including Horror Tree!