Taking Submissions: Gods & Services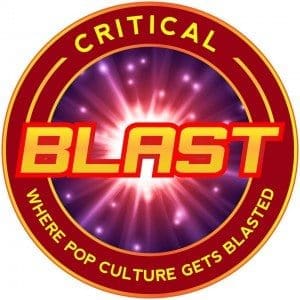 Deadline: October 31st, 2018
Payment: 5 contributor's copies
Critical Blast Publishing is taking submissions for the anthology GODS & SERVICES.
This anthology will be a collection of modern and post-modern fantasy stories revolving around the trope of the mysteriously appearing and disappearing shop. It settles onto any street as though it's always been there. The plate glass window hosts a letterboard sign advertising "GOODS & SERVICES."  The first "O" has fallen and lies stuck in the bottom of the letterboard.  The proprietor sells bric-a-brac to unsuspecting customers, which releases or puts them into contact with a god from any time or place in mythology or history. Chaos ensues as the protagonist gets the god he or she needs — or deserves (and "deserves" can be widely interpreted).  Think along the lines of Tony Randall and Burl Ives in THE BRASS BOTTLE meets TWILIGHT ZONE and NIGHT GALLERY.
Stories should be between 2000 and 10,000 words, submitted in manuscript format to [email protected]as a Word attachment. Feel free to query the address to clarify and ask questions.
For published pieces we ask for First Serial Rights. Understand most publications will not publish pieces that have been published in print, eBook, or on the web; as such, once your work is published by Critical Blast Publishing, it can only be marketed as a reprint, severely limiting the number of markets that will accept it, and could drastically reduce future potential pay rates. It is up to you, the author, to decide if publishing your work in print and/or eBook formats and/or on the web, giving up your First Publishing Right for a token payment, is really what you want to do.
Payment: 5 copies of printed book.
Deadline for submissions is October 31, 2018.
Via: Critical Blast.
About the Author
Latest Posts
Stuart Conover is a father, husband, published author, blogger, geek, entrepreneur, horror fanatic, and runs a few websites including Horror Tree!