Taking Submissions: The Ghost Papers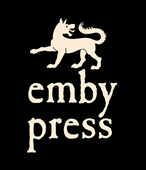 Deadline: September 1st, 2014
Payment: $25.00 and electronic copy of the book upon publication.
Your eyelids flutter, balanced upon that narrow divide between awareness and sleep when a crash startles you awake…
It was a huge crash – or was it? You strain your ears to listen for anything in the silence, but there is nothing. Climbing out of bed you peer from your room down the hallway and out of the corner of your eye, you see something move. Your heart pounds as you jerk toward the movement…and find nothing.
Ghost stories have captured this moment for centuries and spirits have been well represented in literature for as long as there has been such. Tales of sprits range from spooky, vaporous apparitions walking an endless path to violent poltertgeists and demonic possession. From the earliest days of storytelling to the Victorian era to modern cinema, ghosts have haunted and thrilled us.
Now, Emby Press takes its first foray into this haunted realm. Give us your most atmospheric, most terrorizing tales about spirits and the havoc they wreak. Give us a classic yarn, a mystery, or a modern day ghost-hunt…the choice is yours.
And, for the first time, Emby will accept a limited number of poems for this volume.
Hunters are welcome, but not required – just make sure that a spirit of some sort is "here".
Edited by: Miles Boothe
Submission Period: 2/1/14 through 9/1/14
Reading Period: 9/2/14 through 10/7/14
Acceptances will be announced 10/7/14
Tentative Publication Date: January 2015
Payment: $25.00 and electronic copy of the book upon publication.
Word Limits: 2000 to 8000 words. Please query if longer.
Format: Submissions should be .doc (.docx is fine) or .rtf formats. The entire text will be reformatted, so no need to worry about margins, etc. Please use a standard font. Please do not double space after periods.
Genres Accepted: Dark Fiction, Horror and Poetry.
Reprints Accepted: Yes. Please include a history of publication with your submission.
Simultaneous Subs: (submitting to Emby and another press at the same time) can be avoided by requesting an early response.
Multiple Subs: Each author may submit up to 2 stories. Only one story per author will be accepted.
Exclusive Rights: The contract will stipulate 1 year exclusive worldwide print and electronic rights. However, the contract does also state that under certain circumstances, Emby Press will consider granting permission to the author to place the story with additional publications.
Via: Emby Press.
About the Author
Latest Posts
Stuart Conover is a father, husband, published author, blogger, geek, entrepreneur, horror fanatic, and runs a few websites including Horror Tree!