Taking Submissions: (Gender) Queered Space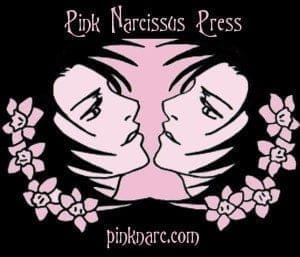 Deadline: September 26, 2014
Payment: US $50 per story
(Gender) Queered Space is an anthology of speculative fiction focused on characters who defy, transgress, toy with, subvert, or who reject or just plain don't fit into the gender binary of cisgender (non-transgender) man or woman. Got a space opera starring a trans woman and her non-binary lover? A steampunk story with a genderfluid protagonist? A retelling of Snow White with a bigender Snow White? Show us! Characters can be any sexual orientation as long as their gender identity isn't (at least primarily) cis male or cis female.
Although we are particularly interested in stories by transgender, genderqueer, genderfluid, and non-binary authors, and all other authors who don't fit into the male-female gender binary, authors of any gender identity are welcome and encouraged to submit.
We are particularly interested in reading submissions about characters who are underrepresented in science fiction, fantasy, horror, and related genres. These include but are not limited to: people of color (particularly those who live in countries other than the US), disabled/neuroatypical people, working-class people, non-Christian people, immigrants, and people who live outside the US.
Our interest in diversity also extends to authors. We are particularly interested in stories by writers of color, disabled/neuroatypical writers, working-class writers, non-US writers, non-Christian writers, immigrant writers, and writers whose primary language is not English but who have translated their stories into English.
Stories should be 2,000 – 10,000 words long and should be sent as .doc, .docx, .rtf, or Open Office attachments to [email protected]. If you work on a Mac and are not sure how to convert, let us know. Standard manuscript format preferred.
We are not interested in the following:
Stories that denigrate transgender and genderqueer/genderfluid identities. This should go without saying, of course.
Stories that denigrate any race, ethnicity, culture, sex, gender identity, sexuality, nationality, religion, class, or other group, or that appropriate or exotify any identity. Look up "cultural appropriation" for an idea of what we mean.
Stories where a protagonist saves a backward alien race—or even a human culture—that can't possibly save itself. No Avatar remakes, please!
"Issue" stories that only serve to teach the main character how not to be transphobic/racist/homophobic/some other form of prejudiced.
Stories where the sole explanation for the antagonist's behavior is that they are "crazy." Seriously, do NOT do this.
Fanfiction (stories that use characters the author doesn't hold a copyright to)
And, this should go without saying: stories that feature a transgender or non-binary person prominently but are really about a cis man—especially those where a woman is his prize for doing something well.
Submissions open May 26 and close September 26.
Please send submissions to editor JoSelle Vanderhooft at [email protected] with the following subject line:
Gender Queered Space: Submission: (Your Last Name): (Title of Your Story)
Payment and rights
For writers
Upon acceptance, the publisher will enter into negotiations about payment and rights. At this time, Pink Narcissus (like many small presses) is not able to offer an advance payment for novellas or novels. Payment for novels and novellas will be in royalties only.
For our (Gender) Queered Space anthology, we are offering a one-time token payment of US $50 per story.
Via: Pink Narcissus Press.
About the Author
Latest Posts
Stuart Conover is a father, husband, published author, blogger, geek, entrepreneur, horror fanatic, and runs a few websites including Horror Tree!