Taking Submissions: Escape Pod 22-23 Window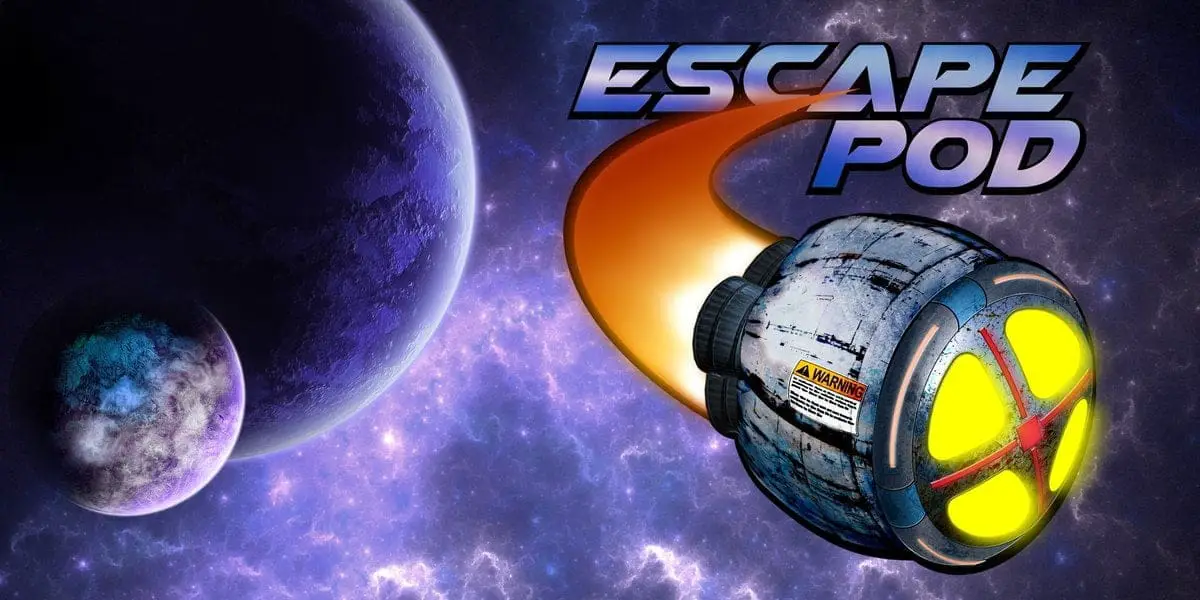 Deadline: May 31st, 2023
Payment: USD $0.08 per word for original fiction. USD $100 per story for reprint fiction.
Theme: Science Fiction
Note: Reprints Welcome
Escape Pod is a science fiction market. We are fairly flexible on what counts as science (superheroes! steampunk! space opera! time travel!) and are interested in exploring the range of the genre. We want stories that center science, technology, future projections, and/or alternate history, and how any or all of these things impact individuals and society.
Escape Pod leans in the direction of escapism, hopepunk and optimism rather than grimdark and gloom. We love to see funny stories, which can include dark humor that doesn't punch down, and satire that isn't painfully bleak. Remember that the failure mode of irony is sincerity, so if you're mocking something, be sure you're hitting the right target.
We're not interested in stories that contain sexual assault, rape, child abuse, animal cruelty, gore, or horror. We also do not want to see stories that treat the hardships of marginalized people or groups as thought experiments. While we may have published stories with that type of content in the past, they are not currently a good fit for Escape Pod.
Our primary audience is adult listeners and readers. Strong language and sexual situations are fine, but we are not an erotica market.
We publish our stories in text and audio, but audio is our primary format. Because our audience cannot easily reread or skim, we prefer stories of high clarity and tight pacing. Complex syntax, elaborate structures and typographic novelties (e.g. footnotes) are difficult for us to publish.
When in doubt, query us!
Please visit PseudoPod for horror, Cast of Wonders for young adult, and PodCastle for fantasy fiction.
Wordcount:
Short stories – original fiction: 1,500-6,000 words (sweet spot: 2000-4000)
Short stories – reprints ONLY: 1,500-7,500 words (sweet spot: any)
Novelettes –  reprints ONLY: 7,500-8,000
These are firm limits.

We publish original and reprint short fiction. We do not accept poetry, serialized fiction, novel excerpts, screenplays, visual art, audio dramas, or non-fiction.
Payment: USD $0.08 per word for original fiction. USD $100 per story for reprint fiction. We cover any transaction fees. We are a SFWA qualifying market for original fiction.
Diversity: Escape Pod welcomes submissions from writers of all backgrounds. We are especially interested in seeing more submissions from people of backgrounds that have been historically underrepresented or excluded from traditional SF publishing, including, but not limited to: women, people of color, LGBTQIA or non-binary gender people, persons with disabilities, members of religious minorities or non-religious people, and writers from outside the United States. When in doubt, please don't self-reject. We appreciate you entrusting us with your stories.
If you identify as part of these or other underrepresented groups, we welcome and encourage you to indicate so when you send us your story. We acknowledge the reality of unconscious bias and will make our best efforts to account for it during the editorial review process. Our goal is to publish fiction that reflects the diversity of the human experience.
Cover letters: We prefer a short cover letter that includes only:
Your name;
Your story's title and word count;
Whether your story is an original or reprint (and if reprint, where and when it was first published);
Up to three previous publications, if you have any (optional);
Any relevant personal experiences or expertise (including information as requested in our diversity statement above);
Your email address.
We don't need your street address or phone number. We respect your privacy and will only ask for personal information at the contract stage if we choose to purchase your story. We ask for your email address as a backup in case something goes amiss with the submissions form.
We recommend minimizing the amount of time you spend developing your cover letter. We read every story we receive, so we don't need to see summaries or pitches.
Anonymous Submissions. No identifying information should appear on your manuscript. We use anonymized submissions for our associate editors (first readers). Upper-level editors will read your submission form information and cover letter, including any diversity statement. Failure to anonymize the manuscript will not cause us to automatically reject your story, but failure to read and follow our guidelines may affect our decisions.
Manuscript Format: We prefer the use of Standard Manuscript Format or similar, but with all identifying information removed as described above under Anonymous Submissions. In summary:
Font – 12 pt Cambria, Courier New, Times New Roman, or similar
Spacing – double-spaced paragraphs
Emphasis – italics shown as italics
Title – centered, no byline
Word count – approximate, top of first page, left or right justified
Headers – not required; if used, should not include name
Note that these are preferences, not requirements; as long as your submission is close to manuscript format, minor formatting deviations will not affect our decisions.
Content Warnings: If your story includes topics that may be upsetting to some of our readers, please place a brief list of content warnings in the manuscript, before the text, in a location that is clearly set apart from the text (for example, immediately below the wordcount or title). Content warnings are appreciated but not required.
Simultaneous and Multiple Submissions: Escape Pod does not accept multiple submissions (i.e., more than one story at a time from the same author) or simultaneous submissions (i.e., submitting the same story to Escape Pod and one or more other markets at the same time).
Resubmissions: If we reject a story, please do not submit it again (even if revised) unless we explicitly request a resubmission.
Translations: If first English publication rights remain available, we treat the story as an original; otherwise, as a reprint. If the story is accepted, we will ask the author and translator to decide how to split the payment.
Legalese: By sending us your story you understand and agree that:
You are the original creator of the work submitted to us;
You are the copyright holder of the work;
You are at least 18 years of age or have obtained the permission of a parent or guardian to enter into a contract with Escape Artists, Inc.;
You are not prohibited by any prior agreement from the transfer of non-exclusive electronic and audio rights to the work;
All information in the contact and cover sections of your submission is accurate and truthful;
Escape Pod publishes in both text and audio; you are offering both of those one-time and archival rights to us when you send us your story;
You accept sole responsibility for any false statements or encumbrances upon rights not disclosed to us. If we buy your story we'll send you a contract, and you'll be bound to all of the above.
You can find samples of our contracts at this link. Note that these are for informational purposes only, and upon acceptance all the relevant information will be completed by our managing editor.
Where to submit: Please submit your stories using the button below, or go directly to our Moksha page. All of Escape Pod's original fiction comes from stories submitted via this route.
When to submit: Escape Pod typically remains open for submissions 9 months of the year, from September to May. You can find our full schedule here: Submissions Calendar.
Queries: Please direct any questions to the editors via ansible @ escapeartists.net.
For short stories, we strive to provide an initial response to all submissions within 1 month. You will be notified if you should expect delays beyond that timeline. Please feel free to query regarding your submission status after 3 months.
For novelette reprints (currently closed), expect a 2-4 month response time. Please feel free to query regarding your submission status after 6 months.
Via: Escape Pod
About the Author
Latest Posts
Stuart Conover is a father, husband, published author, blogger, geek, entrepreneur, horror fanatic, and runs a few websites including Horror Tree!