Taking Submissions: Drenched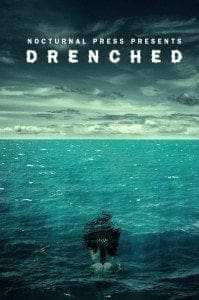 Deadline: January 19th 2015
Payment: Contributor's Copy
Get ready to submerge yourselves in the next installment of our Elemental anthology boxset:
Drenched: An Anthology
Nocturnal Press Publications is pleased to announce that our second anthology is open for submissions. Please read all of the information provided.
Submission Guidelines
What We Want
Drenched will be a themed anthology of horror, fantasy or science fiction, released as a digital book and as a paperback book.
The theme is "water".
Your submission must be written to reflect some aspect of the theme to be considered. The subject matter is up to you. We want beautifully crafted, original stories.
What We Don't Want
We don't want splatterpunk for this collection.[Editor's Note: This market has specific guidelines for things they do not want to see. Please click on the link at the bottom of this post for all the details and follow their guidelines: it's the polite and respectful thing to do. Also, it will help those submitting avoid being rejected on anything other than the quality of their work.]
. Violence and sex are acceptable but make them integral to the plot. Other than that, use your imagination.
Submissions
▪ Submit your work to [email protected] with Drenched Submission: Story Title_Your Last Name in the subject line. Attach your story as a DOC, or DOCX file. Submissions sent in the body of the email will not be read.
▪ We prefer to see submissions using something approaching Standard Manuscript Format, which can be found here: http://www.shunn.net/format/story.html The only exception is that italics MUST appear as they will be used; no underlining.
▪ Include a brief cover letter in the body of your email stating your name, pen name (if using one), story title with word count, address, website or blog, and any professional publication credits you think might interest us.
▪ We will accept works of 3,000-7,000 words (firm).
▪ No simultaneous submissions, please. We ask that you don't submit a story to us and to another market at the same time.
▪ Multiple submissions are okay. If sending more than one story, please send them in separate emails.
Reprints
We are accepting reprints for this anthology.
Payment
For the entire Elemental boxset, payment is exposure only, however a free contributor's copy of the book will be shipped to each contributing author.
Rights
We are seeking Worldwide English Language rights for 12 months in print and digital formats.
Submission Deadline and Publication Schedule
We will remain open for submissions until January 19th 2015, with an expectation that the anthology will be published on  May 27th 2015.
Via: Nocturnal Press Publications.
About the Author
Latest Posts
Stuart Conover is a father, husband, published author, blogger, geek, entrepreneur, horror fanatic, and runs a few websites including Horror Tree!