Taking Submissions: Draw Down the Moon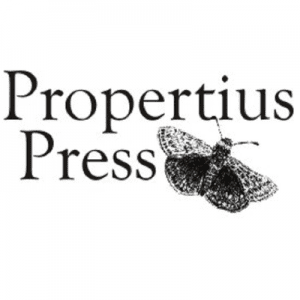 Deadline: April 30th, 2021
Payment: Royalties and a contributors copy
Theme: Romantic love, in all its rawness, oddity, and power, although this does not have to be the primary focus of the story.
Short stories submitted in this category will be evaluated for inclusion in the annual Anthology. For stand-alone collections, please submit in the other Short Story category.
Please tell us in query form the length, as well as the theme, working title, and upload the complete short story in .doc, .docx, .txt., or .rft format. Please do NOT upload a .pdf of your story. If your story is illustrated, kindly state this in the query, and we will contact you regarding these if selected.
The next Short Story Anthology is tentatively titled Draw Down the Moon, from a line in Sextus Propertius's Book I, Love Poems to Cynthia. We will make final selections for this collection by the end of April, 2021. Stories may evolve along a theme of romantic love, in all its rawness, oddity, and power, although this does not have to be the primary focus of the story. This collection is scheduled to be published in the Summer of 2021.
Simultaneous submissions are acceptable in this category but please tell us if you are submitting this work to other publishers, and we would appreciate being notified should you decide to contract with another publisher before we have made a final decision on acceptance of your work. Publication in this collection does not preclude publication elsewhere, as will seek a one-time publication only.
Winners will receive the following:
1. One (1) print copy of the Anthology
2. One (1) digital copy of the Anthology in the format of your choice
3. Substantially reduced price on purchase of an unlimited number of copies of the Anthology
4. A pro-rata share of the proceeds, paid annually
We will contact you within three months should we require more information. If you have not heard from us within sixteen weeks, you may contact us for an update.
Generally we make a decision on submissions in this category within six calendar months.
Via: Properties Press.
About the Author
Latest Posts
Stuart Conover is a father, husband, published author, blogger, geek, entrepreneur, horror fanatic, and runs a few websites including Horror Tree!