Taking Submissions: Die by the Sword! Volume 1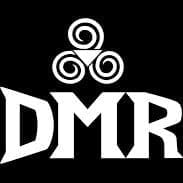 Deadline: December 31st, 2022
Payment: One cent per word and a contributor's copy
Theme: Sword-and-sorcery
Submission window: November 1, 2022-December 31, 2022
This fall DMR Books will open again for submissions. As DMR is the preeminent publisher of sword-and-sorcery fiction, it is only right that we should have an ongoing anthology series of new S&S stories. Now, we have that series—Die by the Sword!
For clarification, sword-and-sorcery is a genre that combines swashbuckling adventure with supernatural elements (usually of a horrific nature) in a pre-industrial setting. The stories can be set in an invented world like Zothique or Nehwon, or in the past of the real world. Some of the best-known characters of the genre are Robert E. Howard's Conan the Cimmerian, Michael Moorcock's Elric, and Fritz Leiber's Fafhrd and the Gray Mouser. If you're familiar with them, you should have a good idea of what we're looking for. If you're not, you probably shouldn't submit a story to us.
While there's no specific theme to Die by the Sword, feel free to crank up the violence and make it live up to its title.
What we're not looking for:
Urban fantasy or anything with a modern-day setting.

Tolkien-style epic/high fantasy.

Stories that read like a D&D session. No LitRPG, either.

Anything with orcs in it. If your story has orcs, it will automatically be rejected. I'm not kidding.

Badly written amazon warrior women. If your idea of a great female character is a typical Conan clone with different pronouns, don't send me your story.

Profanity. If a word would get censored on network TV, I'm probably not going to print it.

Explicit sex. Keep it R-rated. I'm not a pornographer!

Young adult/children's stories. Keep it R-rated.

Modern prose and dialogue. You don't have to go all out with archaisms like William Hope Hodgson did in The Night Land (although if you can pull it off, go for it) as long as you don't ruin the mood of what's supposed to be a tale of antiquity.

Stories written in the present tense or in the second person, or with other pretentious gimmicks.

Reprints. Unpublished material only, please.
Story length:
Between 4,000 and 8,000 words. That's not a strict limit, but the farther your story goes over 8,000, it's less likely that it will be accepted.
Payment and rights:
A one-time payment of one cent per word, plus one copy of the paperback edition. In exchange, you will grant DMR Books global first print and digital publication rights. You'll be giving DMR Books the rights to publish and use the purchased material in perpetuity. The rights will be exclusive prior to and for six months following the publication of those materials. After that period, the rights become non-exclusive.
If you've read all that and think you can come up with a story that fits our criteria, email it to DMR at DMRBooks dot com with "SUBMISSION" and the title of your story in the subject of the email. Simultaneous submissions are OK with us, as long as you let us know as soon as your story is accepted elsewhere. Only submit one story at a time. Cover letters are optional. If you choose to include one, it doesn't need to be more than one or two paragraphs. Attach your story as a .doc or .rtf file, and be sure to include your name and email address in the file. If you have questions about how to format your submission, go with the Shunn Manuscript Format. (One thing that's not mentioned in the link but I insist on: dialogue must be in double quotation marks, not single.)
Submissions will open on November 1, 2022, and close on December 31, 2022. Die by the Sword (Volume I) is scheduled to be released in May 2023.
Via: DMR Books.
About the Author
Latest Posts
Stuart Conover is a father, husband, published author, blogger, geek, entrepreneur, horror fanatic, and runs a few websites including Horror Tree!