Taking Submissions: Deathcap & Hemlock March 2023 Window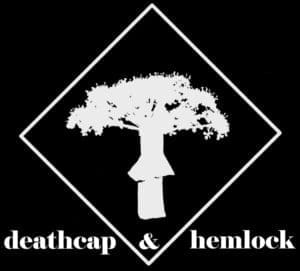 Deadline: March 31st, 2023
Payment: $10
Theme: Recipes that hint at a deeper narrative without violating the recipe structure, for this issue, recipes with representation
Note: LGBTQ+ authors for this installment
Calling all chefs!
Send us your darkest goulash, your most violent sachertorte, your transformative aperitif. Pass down your great-aunt's potluck dish for a party that ended … poorly. We are a cookbook for a dreadful feast, in the style of a recipe blog.
Pride Month Special: Our June recipes will be themed for Pride month. We're looking for recipes with representation, or which touch on themes that would be appropriate. If you are an LGBTQ+ author and would like to submit a recipe for our June Special Menu, the subject line of your email should read "RECIPE SUBMISSION – [your name] – Pride" during the March submissions period.
FAQ about this: Any authors are welcome to submit anything, but the Pride Month Special portion of the call is limited to LGBTQ+ authors. LGBTQ+ authors, however, are not limited to submitting for the Special Menu. You do not need to out yourself— submitting for the Special Menu will be considered a promise that you consider yourself to be included. If you are sending two recipes please note which one is for the Special (or if both are).
How to submit: Email your recipe in the usual formatting (loosely, Shunn, but we do not need your address). Send it to deathcapandhemlock at gmail.com as an attachment with the subject line "RECIPE SUBMISSION – [your name]". You should receive a receipt confirmation and all submissions will receive a response (acceptance/rejection). Please limit subs to no more than two recipes per submission. We will begin reading at the end of the submission call.
Simsubs: Please let me know if your story is no longer available so I can congratulate you!
Reprints: No reprints. We are open to pieces that were first published in other languages.
Policy on AI-generated work: No. Human authors only. There are no exceptions to this. We are not interested in recipes written by ChatGPT, Google Bard, Bing/"Sydney", or Bob's Anti-Plagiarism Bot Emporium. Do not send them. We will feed your recipe to the bats.
Compensation and terms: Pay is $10 USD per recipe, flat, via paypal. We purchase worldwide first-rights for one month and a non-exclusive license to publish thenceforth.
What are we looking for?: Recipes that hint at a deeper narrative without violating the recipe structure will catch our eye. We are looking for short pieces, formatted like actual recipes (ingredients list, steps, measurements (metric, imperial; weight or volume—you decide!)). A short introductory paragraph to the recipe is okay, but optional.
Themes that are likely to mean you have a lot of competition in the slush include: revenge poisonings, transformation magic (eat something and it turns you into x), unwitting cannibalism.
We are not looking for stories about food or prose descriptions of how to make something. We are also not looking for anything that threatens actual people or real recipes for a poison that could be followed by readers. This is not a how-to site: we want speculative elements, we want recipes that ignite imagination (not felonies). Think outside the box of cereal killers.
Word count: The sweet spot is about 200-400 words. If a piece is over 500, make sure the length is motivated. Please do not send anything over 1,000 words.
What about art?:
Photography submissions are open
We are also looking to buy food photography that is a good fit! If you are a photographer who has something in mind, send us an email to discuss. Art that could be used as a 'prompt' for recipe writers is particularly desirable (i.e.: recipe-blog style shoot with something sinister lurking in the dish or scene).
Via: Deathcap and Hemlock.
About the Author
Latest Posts
Stuart Conover is a father, husband, published author, blogger, geek, entrepreneur, horror fanatic, and runs a few websites including Horror Tree!