Taking Submissions: Clergy: Stories Inspired by Ghost (Early)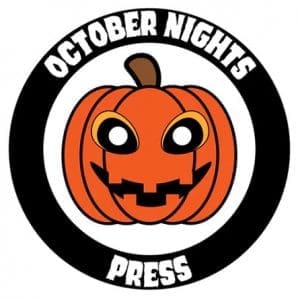 Submission Window: November 1st through December 31st 2022
Payment: $0.03 per word and a contributors copy
Theme: Horror stories inspired by the music of the band Ghost
Tales from the Clergy: Stories Inspired by Ghost
"Tales from the Clergy" is a horror anthology of stories inspired by the music of the band Ghost to be release by our October Nights Press imprint.
Forming in 2006, Ghost exploded onto the Swedish rock scene with their debut album, Opus Eponymous. Their follow-up albums: Infestissumam, Meliora, Prequelle, and Impera would all go on to produce numerous hit singles, awards, and metal/pop songs sung loud by adoring fans at their concerts, which they have dubbed rituals.
Ghost is known for having an eccentric on-stage presence with group members concealing their identities with costumes and the lead singer adorning the vestments of a demonic anti-Pope. Ghost relies heavily on themes of horror movies from the 70s and 80s, while also embracing the satanic panic from the late 80s.
Although a relatively new band, Ghost has a large catalog of songs to choose from. Creativity is key and I recommend exploring some of their lesser-known tracks. Submitting a story based on "Square Hammer" or "Cirice" may pit you amongst others who did the same, and I really want variety with this anthology. As such, only one story per song will be accepted. We are looking to accept 15 stories.
Authors will be paid $0.03 per word, with a cap at 5,000 words. Stories should be 3,000 – 5,000 words in length. Payment will also include a copy of the e-book and one (1) paperback copy. Payment will be issued at least five (5) days after acceptance
of the signed contract, and books distributed one (1) week after publication.
This is a horror anthology, so all genres of horror are welcomed. There are no themes that are off limits, however, extreme gore, racism, child abuse, and animal abuse will be scrutinized heavily to ensure they serve a purpose in the story and aren't included for shock value alone. No reprints. Multiple submissions are fine but only one story will be selected per author. Simultaneous submissions are okay, but please let me know as soon as possible if your story is placed elsewhere.
Additional information about the stories:
1. Please base your story on the song title.
2. While you can base it on the lyrics of the song, please write an original tale and not just a retelling of the song lyrics or a music video.
3. Do not quote song lyrics, as this is a copyright issue.
4. Do not include "nameless ghoul" or any variation of Papa Emeritus or Cardinal Copia in your story.
Stories should be submitted to [email protected].
In the title of the email, please include your name, the title of your story, and the Ghost song you have chosen. At the top of your story, please include all pertinent contact information.
Submissions will be open November 1st through December 31st 2022. Publication TBD but the goal is 1st quarter 2023.
Thank you, and good luck!
Via: Splatter Theatre.
About the Author
Latest Posts
Stuart Conover is a father, husband, published author, blogger, geek, entrepreneur, horror fanatic, and runs a few websites including Horror Tree!