Taking Submissions: Chip Shop Horrors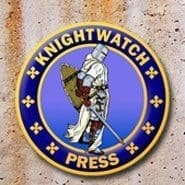 Deadline: July 31st 2014
Payment: [4%] royalties after cost per story published in ebook and paperback form.
The takeaway, the staple of British cuisine and a sign of our multi-culturalism. Yet what lurks beneath the Saturday night doner dripping with fat, the curry with 'lamb' and what exactly is Cod Roe anyway?
To be edited by Stewart Hotston and published by KnightWatch Press, Chip Shop Horrors will be an anthology of new stories about the nightmares faced in creating, cooking, delivering and eating fast food. We are looking for stories about takeaway food and everything that could imply. Not the typical horror or mystery story but something from that really forces the reader to consider their next pizza with discomfort and despair.
Stories can be Horror, Psychological, Crime or any other genre as long as it's fresher than tonight's sweet and sour sauce! In the end we're looking for exciting stories about the horrors of takeaways.
All submissions should:
Be between 4,000 and 6,000 words in Standard Manuscript Format (http://www.shunn.net/format/story.html).
Be written in British English only.
Be typed in Courier or Times New Roman 12
Include your full details (name/address/telephone number/email address)
Be sent to [email protected] as .doc or .rtf documents with the email subject header "SURNAME/CHIPSHOP/WORDCOUNT".
Previously published stories WILL NOT be considered for this anthology. Authors will retain copyright.
Multiple submissions up to a maximum of two stories per author can be submitted.
We will write to you within approximately four weeks of the submission deadline to let you know if you have been successful.
We will pay [4%] royalties after cost per story published in ebook and paperback form.
About the Author
Latest Posts
Stuart Conover is a father, husband, published author, blogger, geek, entrepreneur, horror fanatic, and runs a few websites including Horror Tree!