Taking Submissions: Carpe Noctem: Truly, Madly, Deeply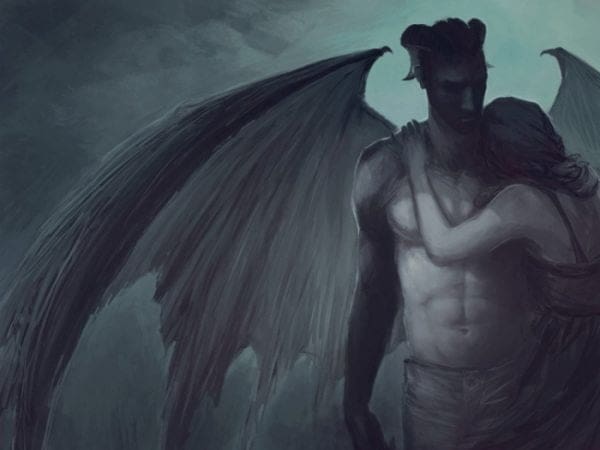 Deadline: February 1st, 2015
Payment: Royalty Split and contributor copy
The heart wants what the heart wants… even if what it wants is not human.
Every relationship can be tough, now imagine the challenges when one of the parties is not human. Somehow the mundane milestones like meeting the parents, changing your Facebook status, leaving your toothbrush, or making room in the closet, seem less important when faced with a partner who might just have you for dinner.
I mean seriously, dating someone of a different religion or race can be challenging enough, but another species? How do you explain your lover's pointy teeth, a little extra hair, horns, cat-like eyes, or scales? Even if they look human, how do you date someone who doesn't eat, walks through walls, turns to ash in the sun? How do you even go about meeting someone who is not quite human? Is there a new category for 'species' on Match.com?
Submission Guidelines
Charon Coin Press is pleased to announce a new anthology in the realm of urban fantasy/paranormal romance – Carpe Noctem – Truly, Madly, Deeply.
We are looking for stories where a supernatural creature finds themselves romantically involved with a plain old human. We are looking for stories that delve into the unique challenges that come from being in a relationship with ghosts, vampires, succubus, werewolves, swamp monsters, demons, Big Foot, gods or demi-gods, angels, or those things that come from your darkest desires that have yet to be named.
We are looking for imaginative tales, not just the normal 'girl falls for bad boy, bad boy turns out to be a monster'. While those are fine, we have seen these stories before, so yours will need to be spectacular to be included. And sorry no human beasts, we know there are a lot of humans that could be considered monsters, but we aren't interested in psychopaths, cannibals, etc., unless of course they happen to fall in love with a supernatural creature. These are stories about overcoming the odds for love, or at least giving it a shot.
The stories need not have a happy ending. However, they MUST have strong characters, and primarily focus on the relationship between the supernatural creature and the human. Any time period or setting will be considered. We are NOT looking for erotica. Stories may contain sexual elements, but they must be an integral part of the story. The same is true of gore. (Think R-rating or below for sex and gore). Absolutely no incest, pedophilia, rape, or fan fiction.
Word count for this collection is a minimum of 4,000 words not to exceed 10,000 words.
Preferred format for submission is: Times New Roman at 12 pt. font. Submission should include: title, author name, author email, and word count of completed story. File types accepted are .doc, .docx, and .rtf. Submission must be made via [email protected]. Subject line for submission email should contain: author's name, Carpe Noctem. Stories will not be accepted through snail mail.
Stories may contain characters and worlds created in other stories published by the author as long as it meets the requirement of the theme of Carpe Noctem. If the submission has been previously released, please include information about the previously released story publication and the release date. Stories may not be published in any other form for twelve (12) months prior to or after the release of Carpe Noctem – Truly, Madly, Deeply.
Charon Coin Press does not accept multiple or simultaneous submissions for this anthology.
Submission is open between November 1, 2014 and February 1, 2015.
Payment type: Royalty split and contributor copy
The release of each book will have a promotional campaign. Authors who have had their submissions selected will be requested to participate in the marketing of the book in which they are included.
The Carpe Noctem – Truly, Madly, Deeply anthology is a royalty-only payment schedule, plus a contributor paperback copy. The royalties are 50% of the sales per eBook, Print, and audio books divided between the authors, paid every six months.
Charon Coin Press will make every effort to announce selected stories within eight (8) weeks of the close date listed above.
Source: Charon Coin Press.
About the Author
Latest Posts
Stuart Conover is a father, husband, published author, blogger, geek, entrepreneur, horror fanatic, and runs a few websites including Horror Tree!