Taking Submissions: Blood Games: A Bloody Kisses Anthology Volume 2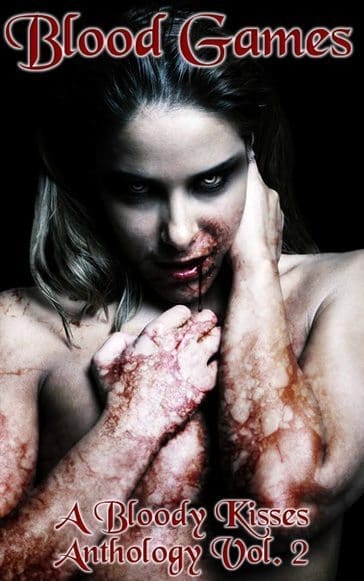 Deadline: September 12th 2014
Payment: All royalties from anthologies will be split evenly between all authors.
Bloody Kisses Volume 2 picks up where one leaves off, ruthless vampires taking what they want when they want it. Violence, sex, death, what real vampires are all about. No holds barred on this one, write it as it comes to you. Title is a work in progress may change it but for now we are going with this.
Blurb
Vampires, exotic creatures of the night, lurking in the shadows, waiting and watching their prey, striking hard and deep with a crimson kiss one will never forget. Ruthless, others heartless, all damned to walk eternity craving blood, lusting for sex, stealing not only your breath but also your soul. With their strength and power, they are ruled by the moonlight, some newborns, others centuries old waiting for their next victim to play the game.
Blood Games continues the thirst that Bloody Kisses left lingering and will give you another set of tales of these beautiful creatures that will not only captivate you but also have you craving another taste.
Guidelines
Short Stories and Poetry/Prose accepted
Min Word Count: 800 Words (if it is a bit short talk with me)
Max Word Count: 7,000 Words (if you go over talk with me)
Poetry does not have a word count
Submit to [email protected]
Word doc
12-14pt.
Georgia or Times New Roman
Editing will be provided unless author prefers their own editor
Via: Phoenix Fire Publishing.
About the Author
Latest Posts
Stuart Conover is a father, husband, published author, blogger, geek, entrepreneur, horror fanatic, and runs a few websites including Horror Tree!