Taking Submissions: Beneath the Suit
January 10, 2020

-

January 11, 2020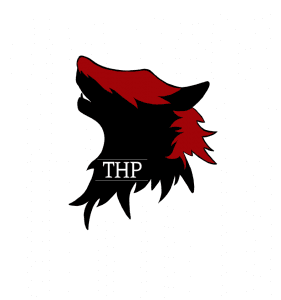 Deadline: January 10th, 2020
Payment: Contributor's Copy
Thurston Howl Publications is now accepting submissions for its furry anthology, BENEATH THE SUIT.
Deadline: Jan 10, 2020
Editor: Cedric G! Bacon
Word count: 2,500-8,000; a little above and a little below will be acceptable
What makes characters like Michael Myers, Jason, and Jigsaw terrifying? They all wear these uncanny masks. We rarely see the face beneath the mask. When they stand still, and their face follows you, it's creepy in ways that Freddy or the Werewolf can't pull off. Imagine ways that fursuiters and pup-players can do the same thing. This is a horror collection all about fursuits and pup hoods. It is perfectly fine but not required if submissions are NSFW. We are honestly expecting horror here, gritty, gory, and maybe even a little sexy. However, again, adult stories are by no means required for acceptance. Stories do not have to be set in a world that is "furry," but it's fine if they are!
We will NOT accept:
Racism, sexism, or discrimination presented in a positive light.
Pedophilia or sex with characters under the age of 18 presented in a positive light.
Rape, torture, dubious consent, forced seduction presented in a positive light.
Snuff or Necrophilia presented in a positive light
If you are in doubt, ASK. Better to ask then to get a straight up rejection! If you are unsure, just shoot me an email at [email protected]. (restrictions borrowed from Voice: https://t.co/MWykJ6RY36)
You can submit up to three stories, but we will only accept one per author (if any).
Reprints are fine, but you have to own full permission of the work in order for us to consider it.
We will not accept simultaneous submissions.
Payment: Authors will receive a free copy of the print book.
Send submissions in .doc or .docx format to [email protected].
Title your email with the story title in all caps, e.g. "MICHAEL MURRS." If you are sending more than one submission, send multiple emails instead of putting them all in one.
We will inform all authors regarding decisions within a week or two after the deadline.
Book will likely be released October in plenty of time for Halloween.
Via: Thurston Howl Publications.
About the Author
Latest Posts
Stuart Conover is a father, husband, published author, blogger, geek, entrepreneur, horror fanatic, and runs a few websites including Horror Tree!