Taking Submissions: Arsenika Spring 2018 Issue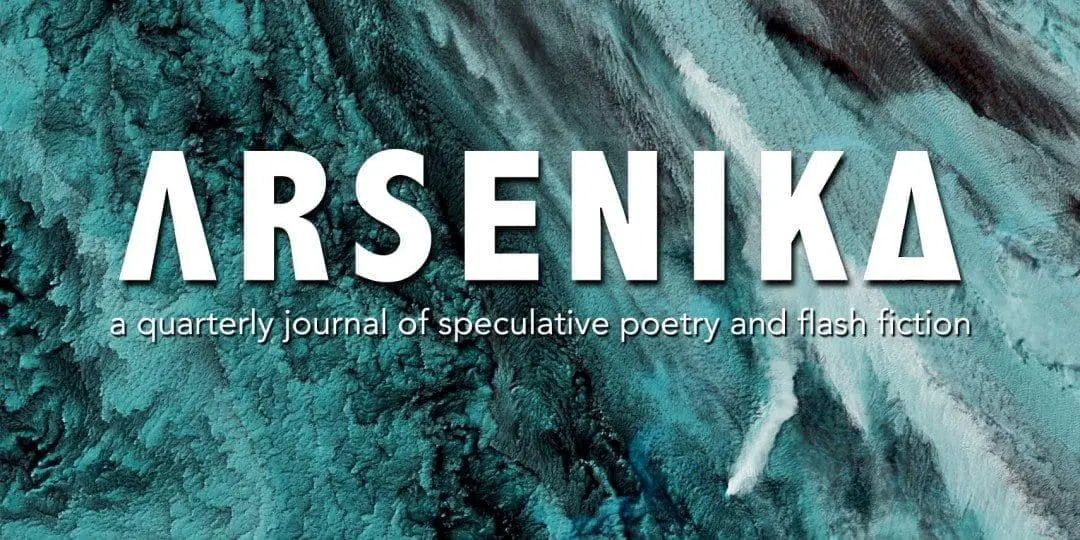 Deadline: June 15th, 2018
Payment: $60 USD for fiction and $30 USD for poetry
Our reading periods are as follows:
February 1–March 15 for our Spring (April) issue;
May 1–June 15 for our Summer (July) issue;
August 1–September 15 for our Autumn (October) issue; and
November 1–December 15 for our Winter (January) issue.
Feel free to record your submissions at Duotrope and/or the Submissions Grinder. We are also listed on Ralan.
Fiction and Poetry Guidelines
Arsenika is looking for previously unpublished original fiction and poetry up to 1,000 words long. Payment is $60 USD for fiction and $30 USD for poetry for first world electronic rights and non-exclusive audio rights. We hope to raise the poetry rate to $60 as well in the future—please support us on Patreon if you'd like to help us reach our goal.
Submit no more than two flash fiction pieces and five poems at a time, and please make sure you fill out the form again for each piece you send, unless the pieces are meant to be read together (e.g. a triptych of poems).
All work should be in Standard Manuscript Format (fiction format/poetry format). Format poetry exactly as you would like to see it online—use italics for italics, underlines for underlines, boldface for boldface, etc. Send only TXT, RTF, DOC, and DOCX files.
Please do not send simultaneous submissions (pieces that are submitted to Arsenika and another market at the same time). Multiple submissions are accepted, but please have no more than two flash fiction pieces and five poems in the submissions queue at a time.
We try to respond to all submissions within 14 days. If you haven't heard from us in 30 days, please send us a query at [email protected].
Remember: Don't self-reject.
Submissions are currently CLOSED. We will reopen for submissions on May 1, 2018.
Reprints
Arsenika does not accept unsolicited reprints. Payment is $10 upon acceptance.
Via: Arsenkia.
About the Author
Latest Posts
Stuart Conover is a father, husband, published author, blogger, geek, entrepreneur, horror fanatic, and runs a few websites including Horror Tree!