Taking Submissions: An untitled, fire-themed anthology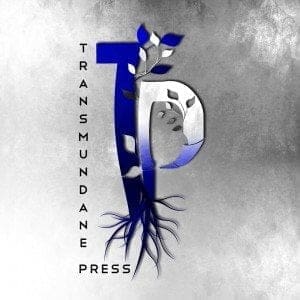 Deadline: February 18th. 2017
Payment: $15-20 and a contributor's copy
Fire is alive, a sentient element that can create or destroy.  Once ignited, fire can feed an army or destroy a city.  Both tools and weapons are forged in flames.  Stories and spells have been cast by its warm, flickering light since the dawn of dreams.  Millions of miles away, combusting stars illuminate the night.  Burning within everyone, the divine spark drives us forward, to our destinies.  Fire fuels passion and hate with equal sincerity, never flinching at our feeble attempts to contain it.  Fire's magic extends from the hearts beating in the Fae folk and the controlled conflagrations that clear away dead undergrowth for new life, from the campfire warming weary adventurers to the angry demon consuming a family's home.
How are you affected by fire?
Do you burn to ashes, or are you reborn in the inferno?
Transmundane Press is looking for short stories exploring humanity's ancient friend and foe, fire.  We're interested in your interpretation of the element. We're only accepting 20 stories for this anthology.
SUBMISSION GUIDELINES:
DEADLINE: 18 February 2017
WORD COUNT: between 4 and 10 thousand words.
FORMATTING INFO:   A title page with your full name and contact information (address, e-mail, phone number, word count, and brief author bio) helps us organize with editing notes.  We like headers in the top right corner with your last name and page numbers so your work can't get jumbled up.  The body of the word should be in Times New Roman, 12 point font, double-spaced.
SUBMITTING THE FILE: word doc, docX, or RTF to [email protected].  Your submission file should be saved as FIRE_LAST
NAME_STORY TITLE so we can easily find your work during the consideration and editing process. (example: FIRE_SMITH_THE BURNING)
RATE OF PAY: $15-20, depending on length, and author copies, one physical and one electronic.
PUBLICATION DATE: Winter 2017/2018
FORMATS OF PUBLICATION: trade paperbacks, limited edition hard cover, e-book, and .pdf versions will be available through Amazon and at transmundanepress.com.
MARKETING INFO: Transmundane Press hosts a lot of marketing opportunities for authors involved with our publications, such as giveaways, author interviews, and blog tours, etc.  We encourage our authors to maintain an active social media presence as well as a website to help promote themselves and the publication.  We are also open to your ideas and suggestions to help get the word out about this exciting publication.
Good luck!  We can't wait to read your work.
Via: Transmundane Press.
About the Author
Latest Posts
Stuart Conover is a father, husband, published author, blogger, geek, entrepreneur, horror fanatic, and runs a few websites including Horror Tree!