Taking Submissions: Aercastle Narratives: Speculative Fiction Magazine Issue #1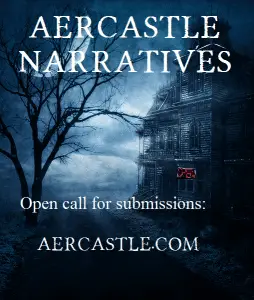 Deadline: February 1st, 2014
Payment: $0.02 USD per word and contributor's copy
Aercastle Narratives:  Speculative Fiction Magazine is currently reading submissions for Issue 1. Accepted submissions will be featured in Aercastle Narratives' debut issue, scheduled for publication in March 2014.
We are open to writers and voices of any genre (adventure, fantasy, horror, humor, mystery, occult, psychic, paranormal, supernatural, romance, science fiction, thriller and western stories, and very interested in reading writers who are unafraid of combining any of these genres). We are open to debuting and seasoned writers alike. We're looking for quality tales that take us away, make us think and make us feel.
To be considered, speculative elements must contribute to your story. We're looking for those tales which have the potential to keep our readers engaged, on a plane, commuter train, library, or in the comfort of their living rooms.
2014 SUBMISSION DEADLINES:
Issue 1, March 2014 deadline: February 1, 2014
Issue 2, June 2014 deadline: May 1, 2014
Issue 3, September 2014 deadline: August 1, 2014
Issue 4, December 2014 deadline: November 1, 2014
MANUSCRIPT FORMAT
Submitted manuscripts must be at least 500 words and no longer than 2,000 words in length.
Use a professional, easy to read font, 12pt in size.
SUBMISSION
Please e-mail manuscripts as an attachment, in either *.doc, *.docx, or OpenOffice *.odt files.
In the subject of the e-mail, begin your subject line with "Submission" and the title(s) of your submission.
We are seeking First Electronic Rights, First Print Rights, or Reprint Rights where applicable.
Please include a brief author bio in your e-mail submission, with publication history and/or website with us. We'd love to tell our readers about you.
E-mail submissions to:  [email protected]
PAYMENT
Payment for accepted works is $0.02 USD per word (i.e. $10 for 500 words, $40 for 2000 words)
Payment in the form of PayPal transfer or money order (contributor's preference) upon publication.
Contributor's copy.
We appreciate your  interest, as we bring together an exciting issue of Aercastle Narratives. We hope our publication will continue to make an impression with you, our readers, contributors, and advertisers.
About the Author
Latest Posts
Stuart Conover is a father, husband, published author, blogger, geek, entrepreneur, horror fanatic, and runs a few websites including Horror Tree!