Taking Submissions: A Mighty Fortress: Mormon Steampunk Volume IV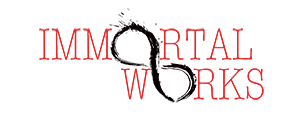 Deadline: April 23rd, 2019
Payment: Royalties and a contributor copy
Immortal Works (editor Holli Anderson) hereby calls for submissions for an anthology of MORMON STEAMPUNK to be called A MIGHTY FORTRESS.
Here is the deal:
1. The writer's religious affiliation is completely irrelevant. We don't care; we don't even want to know.
2. The story does not have to be set in any particular world. The story must be in some sense "Mormon" and in some sense "Steampunk." We'll try to interpret those categories both broadly.
3. If your story is faith-promoting (Mormonism is "true" in the story), we'll stop reading it. If it is mean-spirited (Mormons are all idiots), we'll also stop reading it.
4. Stories should be at least 2,000 words long and generally no more than 8,000 words.
5. The deadline for submissions is April 23, 2019 or until filled.
6. Authors will not receive up-front payments. Authors will share in the revenues from sales of the book over time and will receive one (1) complimentary author copy.
7. Send submissions to hollia (at) immortal-works.com. Include the words "A MIGHTY FORTRESS SUBMISSION" in the subject line.
Via: Facebook.
About the Author
Latest Posts
Stuart Conover is a father, husband, published author, blogger, geek, entrepreneur, horror fanatic, and runs a few websites including Horror Tree!