Raw Dog Screaming Press Is Open To Novellas In January, 2023!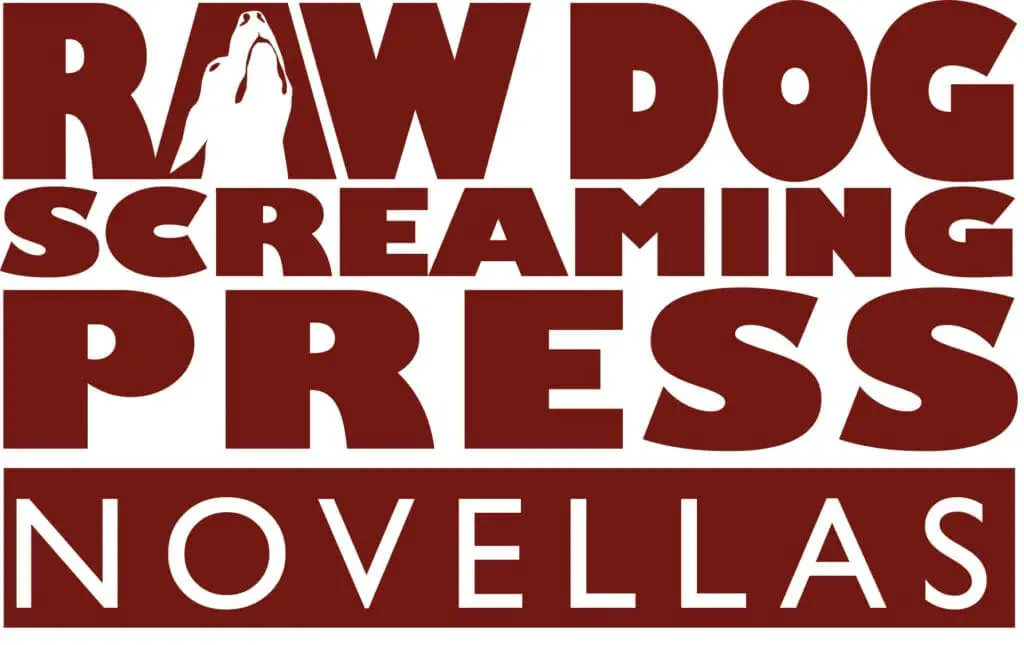 Submission Window: January 9th-23rd, 2023
Payment: Advance and royalty
Theme: Dark speculative fiction
At Raw Dog Screaming Press, we have worked to connect transcendent literature and non-fiction with audiences who crave and connect with those voices. It is in continuing with this spirit of pioneering individuality that we are thrilled to announce the launch of our new novella line.
"We believe novellas can be as compelling and satisfying as novels and want to create books for readers who want to be immersed in a book but don't have a lot of time," said Jennifer Barnes, managing editor and co-owner of RDSP. "RJ Joseph has agreed to be the editor for our novella line and brings an array of talent, expertise, and experience to the job. We know she will not only help us uncover beautiful stories but work well with authors in the pursuit of polishing their pieces."
We will be seeking dark speculative fiction works between 20,000 and 38,000 words that are presented in unique voices – stories told through the lenses only these creators have access to, distinctive tales, borne exclusively from the creator's particular expertise. No niche is too niche, and we look forward to experiencing your literary worlds. We will open to submissions from January 9-23 and you will be able to find all the details on this page.
"I'm excited to be working with RDSP on our new novella line: Selected Papers from the Consortium for the Study of Anomalous Phenomena," Joseph said. "Acquiring fresh stories and working with writers to boldly introduce them to readers will allow me to help develop new and seasoned voices in speculative fiction. My previous editorial experience and current academic work have well prepared me for this role; and RDSP, a well-established innovator in the publishing arena, is the perfect vehicle to further these fearless pursuits."
As always, RDSP strives to publish work from historically disadvantaged groups so people of color, LGBTQ+, and disabled writers are strongly encouraged to submit.
"There is a sweet exhilaration to uncovering innovative stories," Joseph continued. "Readers who bravely step into various scenarios with diverse writers find this joy in discovery. For writers, this process plays out in various ways, ultimately landing on submitting the most creative story one can craft. From an editorial standpoint, however, a fresh story is just the beginning."
At RDSP, authors and their stories are our focus, as well as their growth. "Writers are often unaware of the strengths in their writing, of the potential impact the work can have on readers—the space their stories can take up in the world," Joseph said. "Many can be hesitant to take risks and present their stories fearlessly. A good editor understands these circumstances and works tirelessly with the writer to develop boldness and authority in the words and presentation and I'm happy to be this kind of editor."
The first novellas to launch the line will be those acquired from award-winning author Kate Maruyama in a set called Bleak Houses: Safer & Family Solstice. This pair of horror novellas will be published together in one book for readers in 2023. Read the book deal announcement.
SUBMISSIONS:
Submission period: January 9-23, 2023
RDSP will be accepting novella submissions (20,000-38,000 words)
Email Submissions to: [email protected]
Email title should contain your name and the name of your novella
Please include your bio in the submission email
Send only one novella, if you have other completed novellas available note that in your submission email
No simultaneous submissions or previously published works
File formats accepted: .doc, .rtf, .pdf
We prefer Shunn manuscript formatting
We expect to be able to respond within two months
What we pay: We offer an advance plus royalty share to be negotiated depending on the contract details and rights that are retained. We can also accommodate a royalty-only agreement if that is preferred.
Via: Raw Dog Screaming Press.
About the Author
Latest Posts
Stuart Conover is a father, husband, published author, blogger, geek, entrepreneur, horror fanatic, and runs a few websites including Horror Tree!