Phantom Wine Ghost Story Contest 2022
October 31, 2022

-

November 1, 2022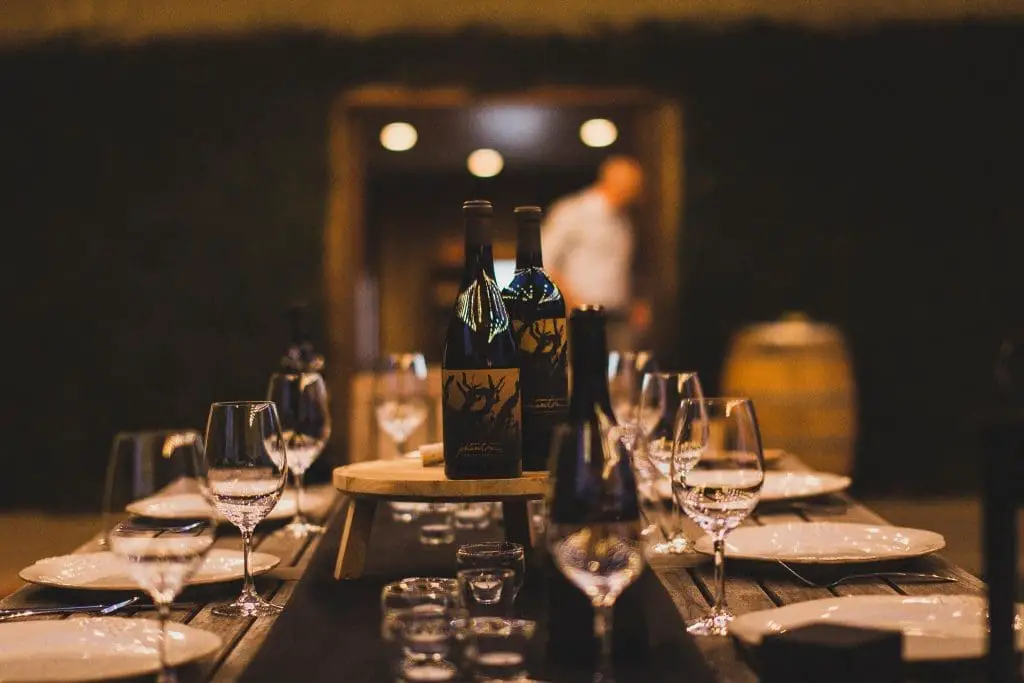 Deadline: October 31st, 2022
Prizes: Grand Prize: $5,000, writing credits on a video of the story.
Theme: Original Ghost Stories
Note: Must be 21 to enter.
Bogle Vineyards' Phantom Wine Ghost Story Contest is gearing up for another year of original ghost stories with the winner being produced into a short film with a cash payout!
REQUIREMENTS OF CONTEST ENTRIES: Contest Entries may not contain, as determined by the Sponsor, in its sole discretion, any content that:
• Is sexually explicit; gratuitously violent; derogatory of any ethnic, racial, gender, religious, professional or age group; profane or pornographic;
• Promotes alcohol abuse, illegal drugs, tobacco, firearms/weapons (or the use of any of the foregoing); promotes any activities that may appear unsafe or dangerous; promotes any particular political agenda or message;
• Is obscene or offensive; endorses any form of hate or hate group;
• Appeals to children or minors or promotes underage drinking;
• Appears to duplicate any other submitted entries;
• Defames, misrepresents or contains disparaging remarks about other people or companies;
• Contains trademarks, logos, or trade dress (such as distinctive packaging or building exteriors/interiors) owned by others, without permission;
• Contains any personal identification, such as license plate numbers, personal names, e-mail addresses or street addresses;
• Contains copyrighted materials owned by others, without permission;
• Contains any materials embodying the names, likenesses, voices, or other indicia identifying any person, including, without limitation, celebrities and/or other public or private figures, living or dead, without providing legal releases for such use in a form satisfactory to Sponsor;
• Contains look-alikes of celebrities or other public or private figures, living or dead;
• Communicates messages or images inconsistent with the positive images and/or good will to which Sponsor wishes to associate; and/or
• Violates any law.
By submitting a Contest Entry, you represent and warrant that your Contest Entry is original to you, that the Contest Entry has not been previously published, has not won previous awards and that neither it nor its contents infringes upon or violates the rights of any third party, including any copyrights, trademarks, rights of privacy, publicity or other intellectual property. By submitting a Contest Entry, you warrant and represent that you consent to the submission and use of the Entry in the Contest and to its use as otherwise set forth herein.
By submitting a Contest Entry, you acknowledge and agree that Sponsor may receive other Contest Entries under this Contest that may be similar or identical to the Contest Entry submitted by you, and you waive any and all claims you may have had, may have, and/or may have in the future, that any other Contest Entry reviewed and/or used by Sponsor may be similar to your Contest Entry and you understand that you will not be entitled to a prize or any compensation because of Sponsor's use of such other similar or identical material.
Via: Phantom Wine.
About the Author
Latest Posts
Stuart Conover is a father, husband, published author, blogger, geek, entrepreneur, horror fanatic, and runs a few websites including Horror Tree!