Nightmare Press Is Open To Novels, Novellas, And Collections!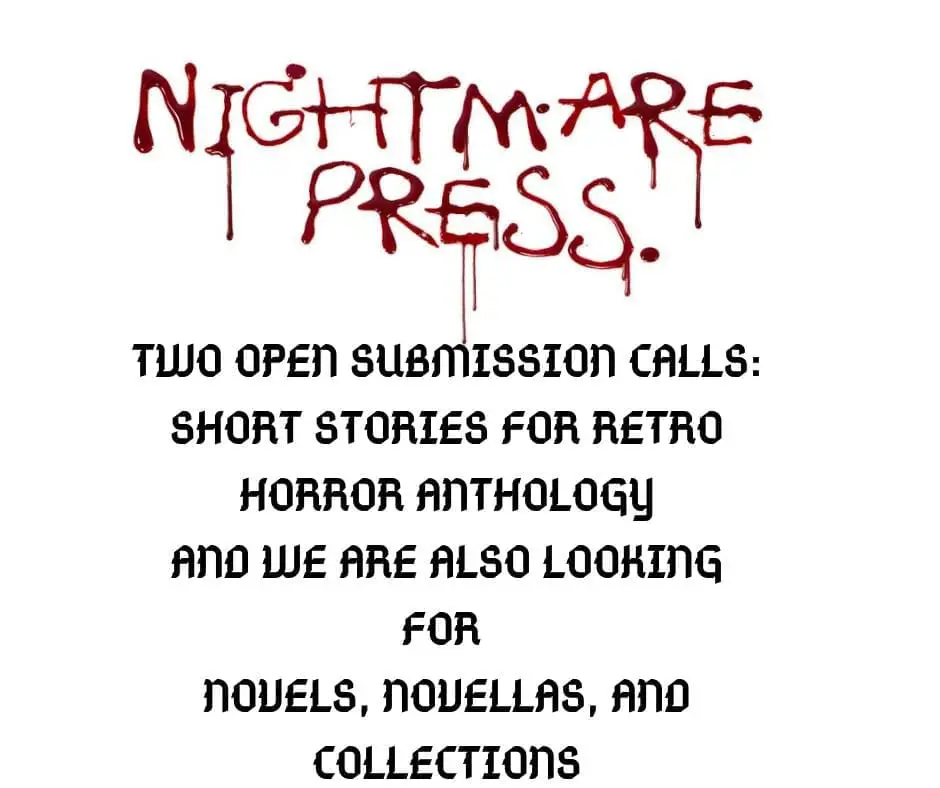 Deadline: August 1st, 2019
NOVELS, NOVELLAS, COLLECTIONS
We are looking for horror novels, novellas, and short story collections. No specific theme or subgenre.
Please send submissions to [email protected], include SUBMISSION, book title, and your name in the subject line. Include the following:
1) A brief query in the body of the email. Make this the elevator pitch.
2) Attach a synopsis of the story in a word doc. file telling us the beginning, middle, and ending of the book.
3) Include a ONE page sample from anywhere in the book attached in a separate word doc.
4) Be sure the manuscript is completed.
5) If we like what we read, we'll ask for the first three chapters. If we like those, we will ask to read the entire manuscript.
6) Word counts: Novellas between 17k and 40k words; novels 40k to 120k words.
7) All stories in a short story collection must be written by the same author(s). Give us at least 50k words total for the entire collection.
Deadline is August 1st.