Angry Robot Is About To Be Open For Novels!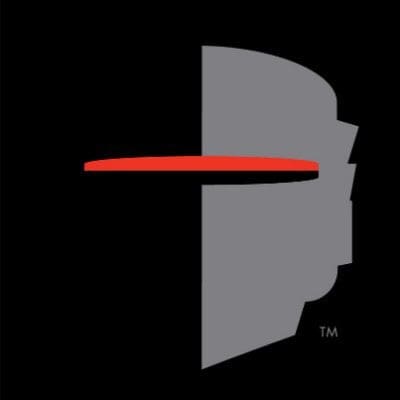 Deadline: July 19th, 2020
Payment: Advances and royalties
Theme: Science fiction, fantasy, and horror. From old-school to modern, pulpy to literary, classic to cross-over, if it's genre, and it's good, then we'd love to read it!
Note: This call officially opens on July 6th but we wanted to get this up asap in case you needed some last-minute polishing on your story!
Open the Pod Bay Doors! Open Submissions 2020
It's the most wonderful time of the year once again!
No, not Christmas, the Angry Robot Open Submissions Period!
If you're an SFF/horror writer without agent representation, this is YOUR chance to submit your novel-length manuscripts to Angry Robot Books!
In recent years our Open Submissions have led to publication of acclaimed and award-nominated novels including Shrouded Loyalties, The Light Years, and The Imaginary Corpse, and as always we're excited to see what gems are sent in by budding authors this time around. As an imprint devoted to publishing the very best in genre fiction from the very widest range of voices, we particularly encourage those from minority and underrepresented backgrounds to send us their work.
The 2020 Open Subs period will run for two weeks, from 12:00am BST (British Summer Time) Mon Jul 6th to 11:59pm BST Sun Jul 19th – there's no preference of any kind given to early submissions, so please do take the time to polish your submission documents before sending them in!
What we're looking for:
novel-length works (60k words minimum) only
science fiction, fantasy, and horror. From old-school to modern, pulpy to literary, classic to cross-over, if it's genre, and it's good, then we'd love to read it! You can check out our complete publication list here to see how wide our tastes run
one submission per author, so take this as an opportunity to send us your best work!
finished manuscripts only
What we're not (currently) looking for:
short story collections, novelettes, novellas, noveltinos, or anything else that's not a novel
works in progress
works that have been submitted to our Open Submissions in previous years, unless they have undergone significant reworking – think a major rewrite/structural edit, rather than just tinkering here and there.
How to submit
Send your submission documents to [email protected], any time between 12:00am Mon July 6th BST (British Summer Time) and 11:59pm BST Sun Jul 19th.
To meet the submission guidelines, you'll need to send us:
A cover letter introducing yourself and pitching your work (600 words max)
A separate MS-Word compatible doc including your work's synopsis (one page max), and its first three chapters or first 15 pages (whichever is longer)
If we like what we read, we'll get in touch to ask to see the full manuscript, and go from there!
Please note, the Open Submissions period is exclusively for authors without an agent – if you do have an agent, and you've got a manuscript you'd love to send to Angry Robot, ask your agent to send it to [email protected]!
Thanks very much lovely humans, we're excited to get a taste of your amazing stories!
Via: Angry Robot and their agented submission call page.
About the Author
Latest Posts
Stuart Conover is a father, husband, published author, blogger, geek, entrepreneur, horror fanatic, and runs a few websites including Horror Tree!